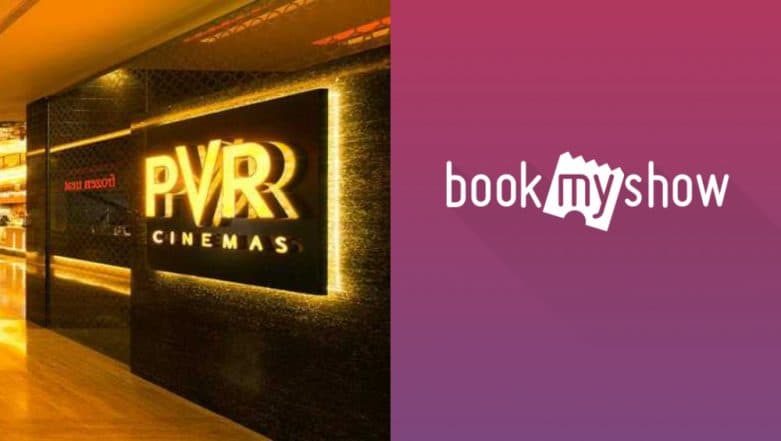 Here is a piece of news that you will happily love to follow the updates of in the coming weeks. A case has been filed against movie chain giants like PVR and the online ticket booking website, BookMyShow, for 'internet handling fees' that is levied during online booking of seats. As per a report by The News Minute, the case is a result of an RTI query filed by Vijay Gopal, the president of the Hyderabad-based 'Forum Against Corruption', to Reserve Bank of India. The RBI responded to the query, by saying that the internet handling fees need to be paid by the merchants of online booking to the bank. Thugs of Hindostan: Fans Are Unhappy With High Ticket Prices for Aamir Khan's Film; Call The Makers the Real 'Thugs' - Read Tweets.
But the merchants found a way to pass on the extra fees to the consumers. It has become clear that the theatre chains and online ticket booking services do not have the authority to levy these charges. The ones asking for it are in violation of RBI's Merchant Discount Rate (MDR) regulations, as per reports.
Forum Against Corruption moved a Hyderabad court against PVR and BookMyShow. The case is expected to be heard on March 23. Captain Marvel Pre-Sale Tickets Have Already Surpassed DC's Wonder Woman & Aquaman.
"When we go to shopping malls, these payment gateway charges are not included in our bills. If a product costs Rs 100, you pay Rs 100. But here, PVR and other movie theatres don't want to give up a cut from their revenue to the banks and so portals like BookMyShow give the theatres an option to either bear the payment gateway charges or pass it on to the customer," Vijay Gopal the news portal.
BookMyShow refused to comment on the topic when approached by The News Minute, while PVR has not responded. We will wait to see how this story progresses.