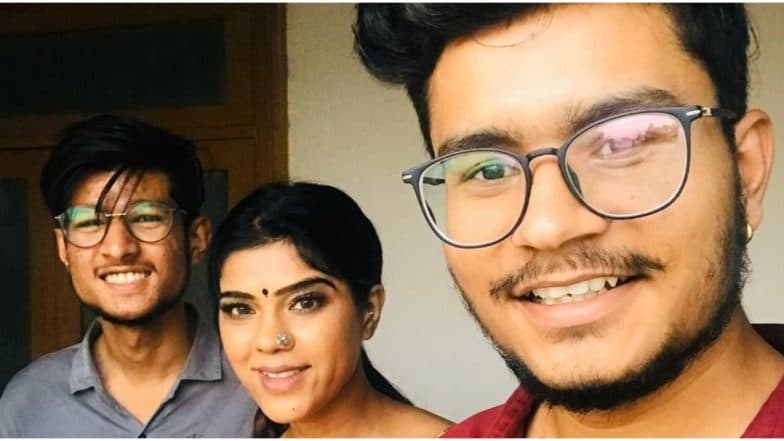 There goes a saying, "Behind every successful man, there is a woman." In Dhrumil Soni's success story, his elder sister and actress Khushi Shah has played a very integral role. He is considered as one of the most trusted names in the digital world and has been a social media manager from Panchmahal district of Gujarat.
Earlier the young man had revealed that the area where he lives comprises of tribal people but his achievements have proved his worth more than those in metro cities. With being not so great in studies, he left his formal education and began his entrepreneurial journey at the age of 17. With a sheer determination, he dropped out of college and launched his startup 'Pixatronix' in the year 2016. He considers it as his baby and it is very close to his heart.
His first project was India's biggest dance workshop UIDC, (United Indian Dance Camp) and his company has managed the social media of government's mega-event 'Panchmahotsav'. Besides this, the 20-year old entrepreneur has been a digital marketing manager for many popular celebrities from the glamour world and the political world. His sincere dedication and his hard work have helped him climb the ladder of success at a very young age. Nobody would have even thought that a young boy who borrowed Rs 1200 from his parents to build an online platform will become the most influential name on the internet.
While talking about his successful run, Dhrumil said, "All that I am today is because of my hard work. It would have been not possible without my elder sister, Khushi Shah who always stood by me like a pillar in all the tough times. The days I felt low, she was there to motivate me. It has been a great journey so far."
Well, we must say that his efforts have paid off and the immense support he has got from his sister has made him one of the youngest social media influencers of the country. Don't we need someone in life who can bring the best out of us?
(This is an unedited story from a Syndicated/Partnered/Sponsored feed, LatestLY Staff may not have modified or edited the content body)