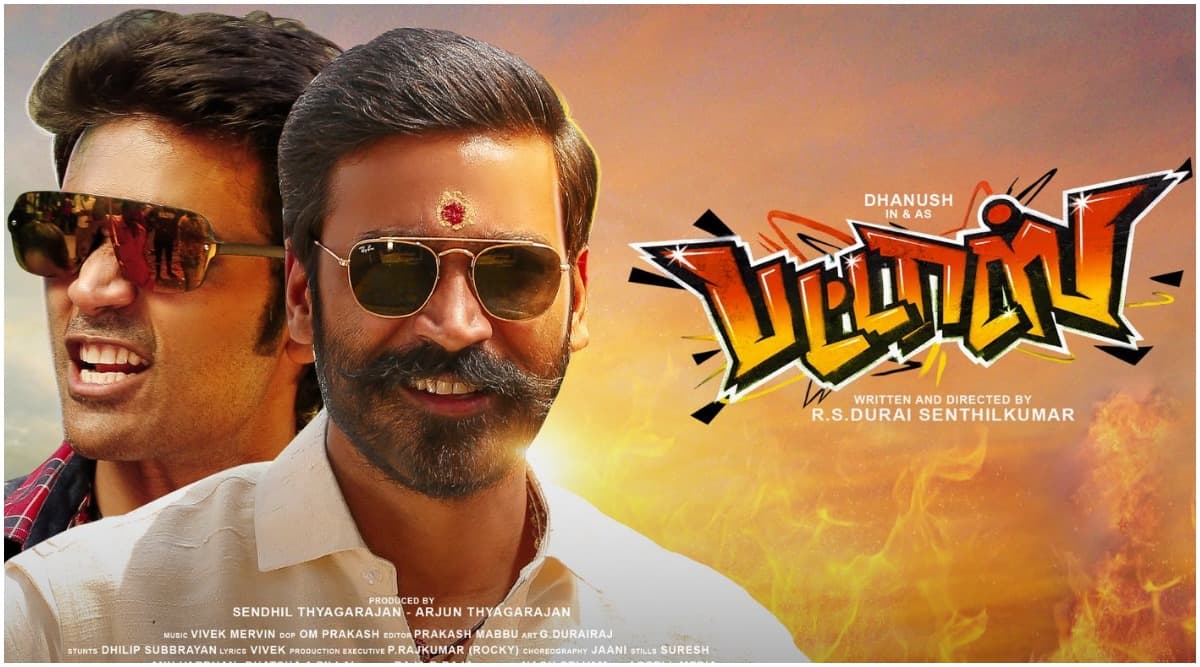 RS Durai Senthilkumar's action-drama Pattas, starring superstar Dhanush in the lead, released today. It was a Pongal 2020 special release, and many of his fans managed to watch first day, first show. It was indeed a double celebration for Kollywood movie lovers as Pattas was released on the auspicious occasion of Pongal. Although fans are going gaga about this Tamil film, the critics are not really impressed with the story-line. Dhanush's double role has turned out to be a festive treat for the audience, but the plot of Pattas had nothing new to offer. Pattas on Pongal 2020! Dhanush Fans Have a Double Celebration As They Throng the Theatres FDFS!
The critics in their reviews for Patas, have given the film a thumbs down. They have called it as a predictable movie from the start to the end. Pattas also featured Sneha and Mehreen Pirzada in the lead roles. Being Dhanush's first release of 2020, the expectations were quite high. Let's take a look at the reviews shared by critics. Pattas Trailer: Dhanush Shows Off His Kickboxing and Martial Arts Skills In The Action Entertainer (Watch Video).
Firstpost – Dhanush is fantastic in a dual role, especially in the massy role of the father in the flashback portions in the second half, which had the fans of the actor whistling in the theatre. Other than that, there is no real bang or twists and turns in the traditional sports-based revenge story. And the ending is so predictable that it leaves you exasperated.
Times Of India – Every once in a while, our Tamil filmmakers stumble upon a forgotten or dying ancient art form and come up with a film glorifying it and bringing it to public consciousness – even if for a brief while. With Pattas, Durai Senthilkumar wants to do for Adimurai, a less heard of traditional martial art form from Tamil Nadu, what Indian did for Varmakalai and 7aum Arivu did for Bodhi Dharman. But the problem is he seems to have been carried away by the novelty of Adimurai, and gives us a formulaic action drama that is predictable from start to finish.
The Hindu – The downside to presenting a story with such broad strokes is that it is easy to predict where it is headed. But much needs to be spoken about Dhanush's presentation. The actor rarely shifts out of second gear in a performance that he could have aced in his sleep. Pattas is basically 'Chill bro'. But the lack of clever writing brings down his chillness factor several notches. In its absence, the leading man's earnest attempt at comedy falls flat.
This is the second time that Dhanush teamed up with Durai Senthilkumar, after Kodi that released in 2016. Kodi had opened to positive response from fans and critics. Pattas has been produced under the banner of Sathya Jyothi Films. Let's wait and watch how much the film earns on the opening day.