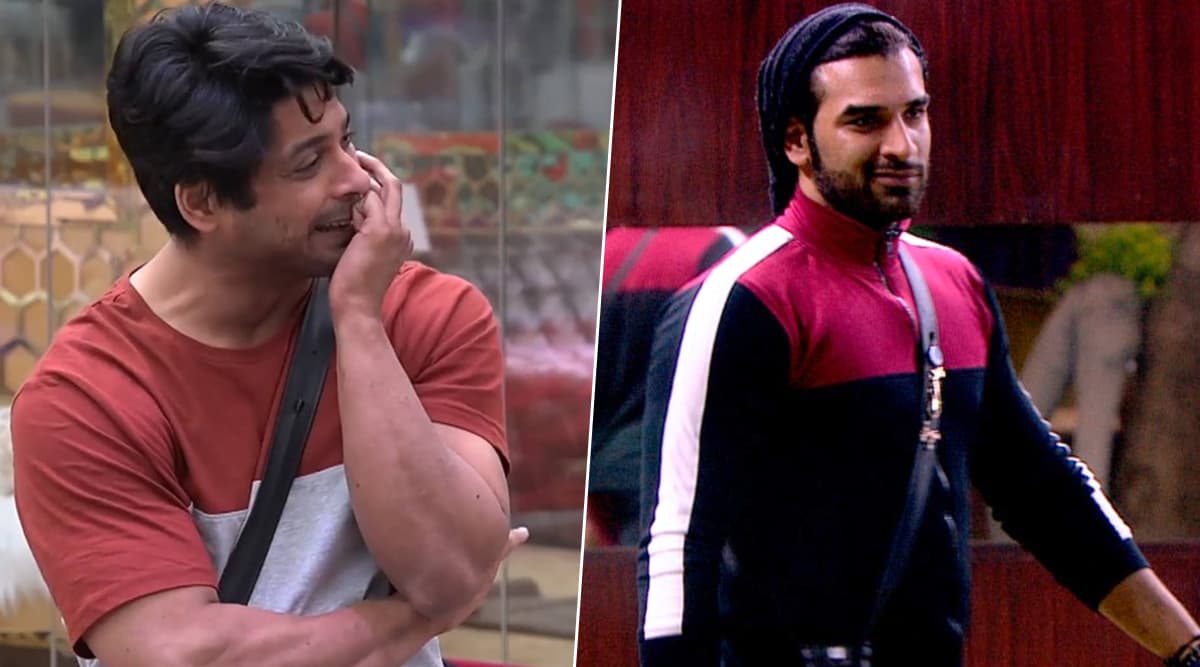 Bigg Boss 13 couldn't be any more partial towards its strongest contestant Sidharth Shukla. Repeated instances of the Dil Se Dil Tak hunk getting physical with Asim Riaz and pushing him after the latter left no stone unturned to instigate the former, have been sidelined by Bigg Boss. Apart from a harsh lecture from Salman Khan and Bigg Boss punishing Sidharth by nominating him for two weeks, the current captain of the house has been let off the hook very easily by Bigg Boss. Bigg Boss 13: Salman Khan To Offer a Bollywood Film To Sidharth Shukla? Deets Inside
And once again, after brothers-turned-arch enemies Sidharth Shukla and Asim Riaz locked horns yet again in the BB Junction captaincy task, the duo first got into a war of words and then Sidharth pushed Asim not once but twice.
Watch The Video Below:
All the pushing and pulling, combined with Paras Chhabra's unfair sanchalan in the task and declarations that 'his tedha game is on', compel Bigg Boss to cancel the task altogether, leaving the house yet again without a captain.
And yet again Bigg Boss reprimands Sidharth for physical violence and nominates him for the next two weeks to come. In other news regarding the actor, it is being reported that Sidharth has been diagnosed with typhoid and a source told IANS, "He is under proper supervision. The makers are taking proper care of his food and other facilities."
While in all of the previous seasons of Bigg Boss, even a push and shove, led to the makers throwing the contestant in question out of the house (remember Andy and Kushal Tandon's incident?). Nevertheless, while Bigg Boss might want to be biased towards Sidharth Shukla, we wish the strongest player of the house gets well soon.