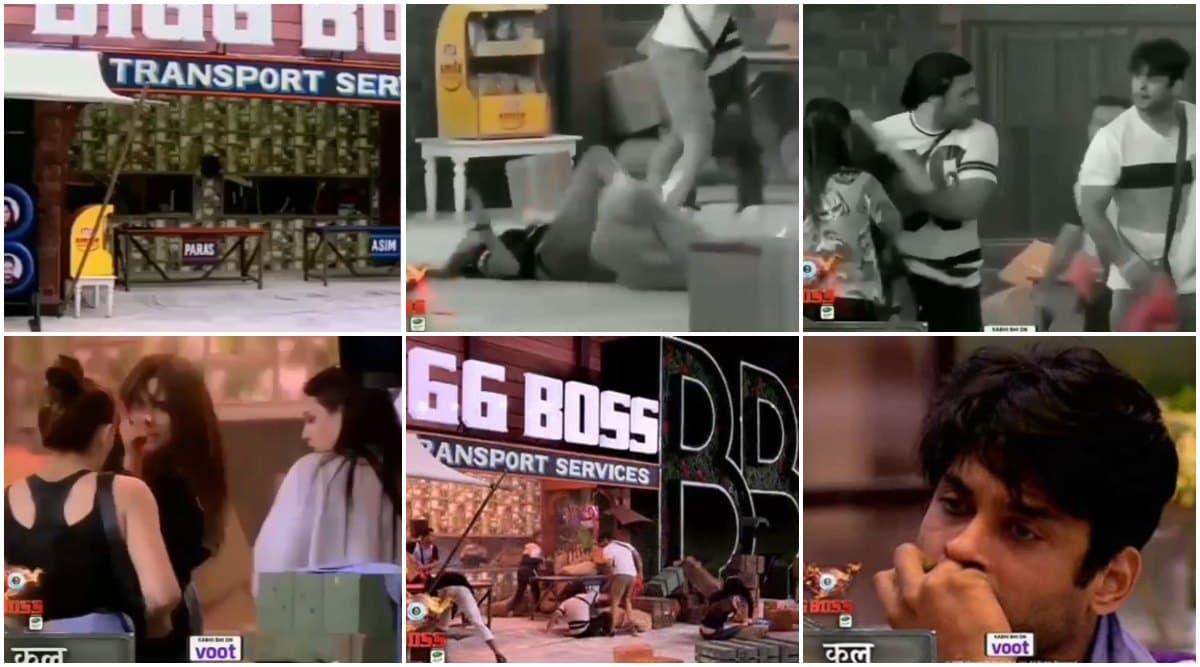 Bigg Boss will be seen yet again making a tough but much-needed call in the next episode of Bigg Boss 13- ELIMINATING Sidharth Shukla for his aggressive form in the house during the next task. Titled BB Transport Services, the housemates are divided into 2 parts - Team Asim and Team Paras. So far so good while the task is going on, Mahira and Shefali get into an argument where the former is seen yelling - "dobara galati se bhii haath mat lagana." Mahira the kicks and screams her frustration but then gets back to the task, not knowing what awaits her. Bigg Boss 13 Day 35 Highlights: Nominations Task Turns Into A Battle Field, Thanks To Arhaan Khan, Sidharth Shukla and Asim Riaz
During the task, Sidharth snatches a bag from Mahira's hands so hard that she ends up falling on the ground and hitting her head. Paras who rushes to her rescue also ends up falling down all thanks to Sidharth Shukla'a aggressive nature in the game.
Watch The Video Below:
Shehnaaz Gill too takes out her frustration on Asim Riaz by attempting to throw a box at him, while Tehseen Poonawalla attempts to calm them both down. Thankfully, Asim dodges the box, which appeared heavy. And while the date of the task is not yet known, Bigg Boss, in the precap is seen giving an earful to the housemates and also reprimanding them, especially Sidharth Shukla, who he asks to leave the house immediately, over his aggressive performance. WOAH!! Quite the shocker.