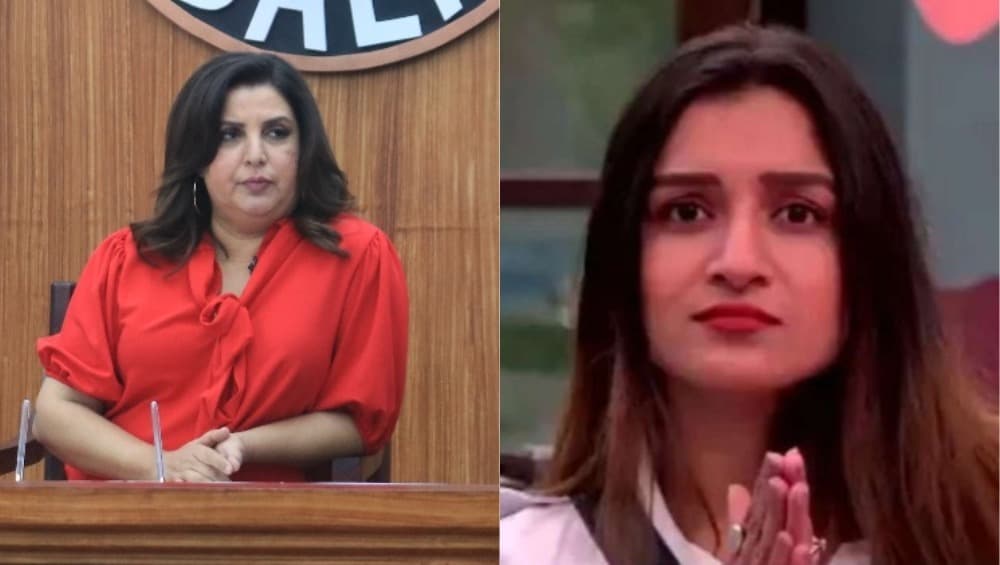 The contestants of Bigg Boss 13 got a major and much-deserved lashing by the host Salman Khan over the weekend. On last night's episode, they were seen trying to sort misunderstandings and create a positive atmosphere. Shehnaz Gill and Rashami Desai had a conversation where she explained to Rashmi why she lost her cool and how she gets provoked by Shefali Bagga. In another room, Devoleena Bhattacharjee was seen talking to Aarti Singh, about how she looks like a follower and not a leader. Bigg Boss 13: Siddhartha Dey to Bid Adieu to Salman Khan's Show Ahead of Its First Finale, Say Fans (View Poll Results)
While contestants were busy with their daily routine, Bigg Boss announced the task for the day, BB Adalat. The entire house was turned into a courtroom, the contestants were divided into two teams namely, Shukla's and Desai's. Shukla's had Shehnaz, Asim Riaz, Aarti and Devoleena whereas Desai's team included Mahira Sharma, Paras Chhabra, Shefali and Siddhartha Dey. After each buzzer, they had to present a case in front of the special judge and she would decide which case she will take up and solve. The contestants had to make sure that maximum cases are ruled in their favour. Popular director, choreographer and ex-host of Bigg Boss, Farah Khan entered as the special judge and began the hearing. Bigg Boss 13: Sidharth Shukla's Balika Vadhu Co-Star Sheetal Khandal Clarifies That He Didn't 'Sexually Harass' Her.
The first accusation came from Rashami's team on Asim for being abusive over a petty matter like tea, both the parties dug out some issues and were successful in proving that Asim was abusive. The second accusation was from Rashami's team again on Sidharth for being aggressive. Farah gave a clear picture to Team Rashami that they gang up against Sidharth and make an issue out of any petty statement. Team Rashami refused to agree and got a little offended on it. To everyone's surprise and to prove a point Rashami also flips a mug kept on Farah's desk to make her realise how they felt when Sidharth Shukla gets aggressive.
The best part of the entire task was when Shefali asked Farah how is her image outside the house. To this Farah replied that she does not have an image and asked her not to worry so much. As much as it was mean, we cannot stop laughing. You see, Shefali did end up saying a lot of bad things to Shehnaz last week for which she was reprimanded by Salman over the weekend. It can be say that Shefali is not a favourite contestant. Will she try to change herself? Well, only time will tell.