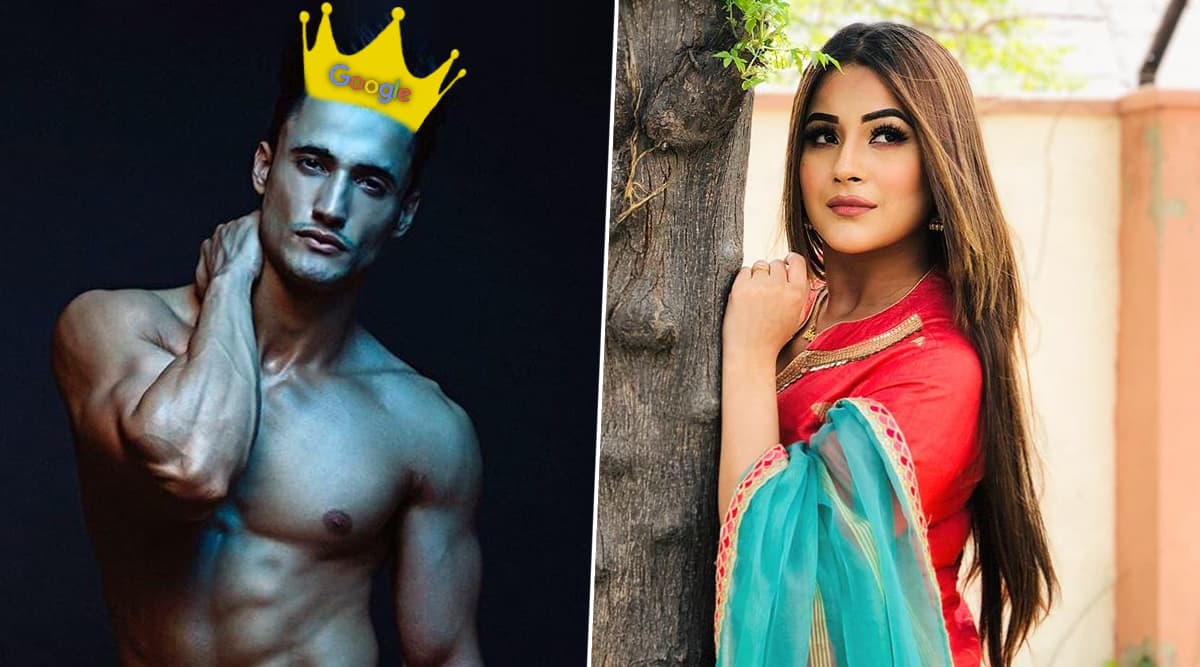 Yes, you read that right. If we all were to go by what Google says, Bigg Boss 13 has already got its winner in model and fitness enthusiast Asim Riaz. And they did not stop at that. The runner up of Bigg Boss 13, if Google is to be believed is Punjab Ki Katrina Kaif, Shehnaaz Gill. Well, while we always turn to Google for much-needed help and information, it is a fact that the search engine is not always reliable. So this piece of information might as well be unreliable too. Bigg Boss 13: Did Salman Khan Hint That Colors Channel Spread Rumours of Rashami Desai and Arhaan Khan's Marriage Inside The House?
Check Out The Screenshot Below: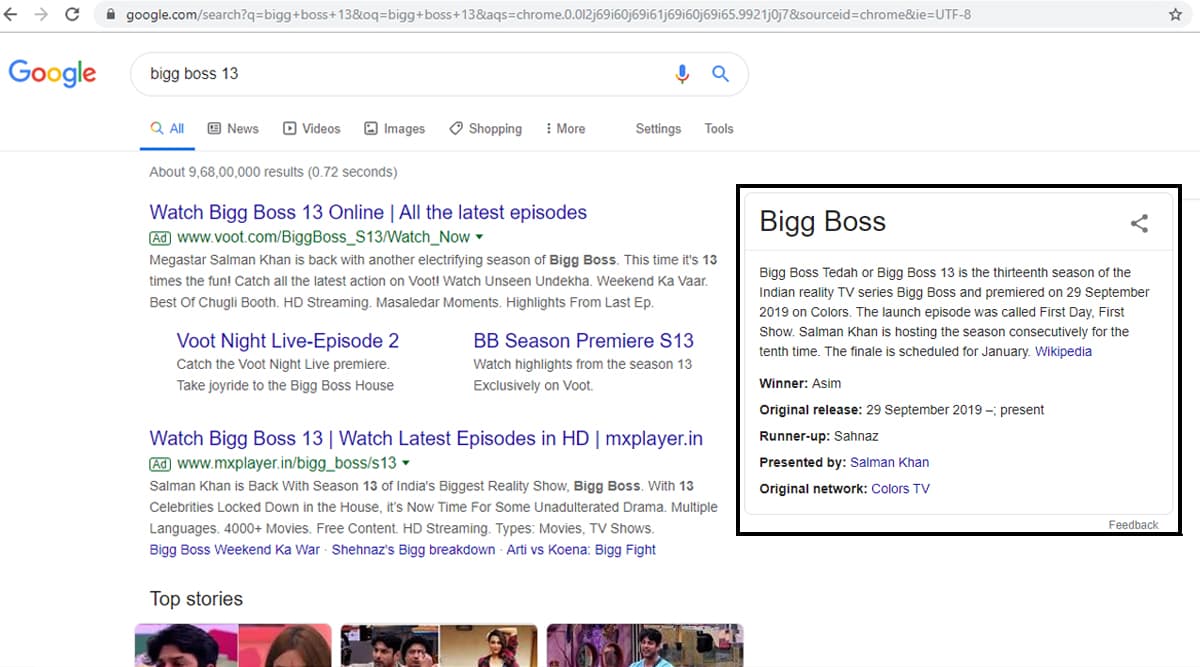 On simply typing 'Bigg Boss 13' on the search engine, the results pop up.
Coming to Google's analysis, Asim was a contestant who was initially trolled by Salman for his accent and later on by Paras Chhabra. Asim who was initially not so popular in the house, all thanks to his fights with Paras Chhabra and everyone else over tea and food, slowly but steadily became one of the strong and most loved contestants on the show. Bigg Boss 13: A Video of Paras Chhabra Apparently Trying to Save His Wig Goes Viral After Asim Riaz Claims He Is Bald!
Watch The Video Below:
He also amassed a lot of love and affection for his bond with co-contestant Sidharth Shukla and their friendship. In fact, after the wildcard entries in the house, Asim and Sidharth had a talk where they swore to be by each other's side and have the other's back. Asim who was also barely visible in the house earlier is now one of the most trending contestants on social media with a lot of support pouring in for him.
As for Shehnaaz Gill, the Punjabi Kudi made quite the impression in the initial one month of the show. While she stood with Paras Chhabra and we also saw a love angle blooming between them, Shehnaaz shut him down. Misunderstandings started to grow between them and one fine day, the audience got to see Sidharth Shukla and Shehnaaz getting close. Eventually, it was Shehnaaz versus Paras, until the wildcards of the season made it to the house. Shehnaaz flipped sides and promised Paras Chhabra that she would now play the fame with him.
Shehnaaz, just like Asim, has amassed a huge following on social media for her cute, innocent and dramebaaz image in the house. Despite people now calling her fake, Shehnaaz is still a much-loved face on the show and some loyal fans, continue to support her, no matter what.
Well, do you believe in these results? If not Shehnaaz, who do you think has the potential to win the show?