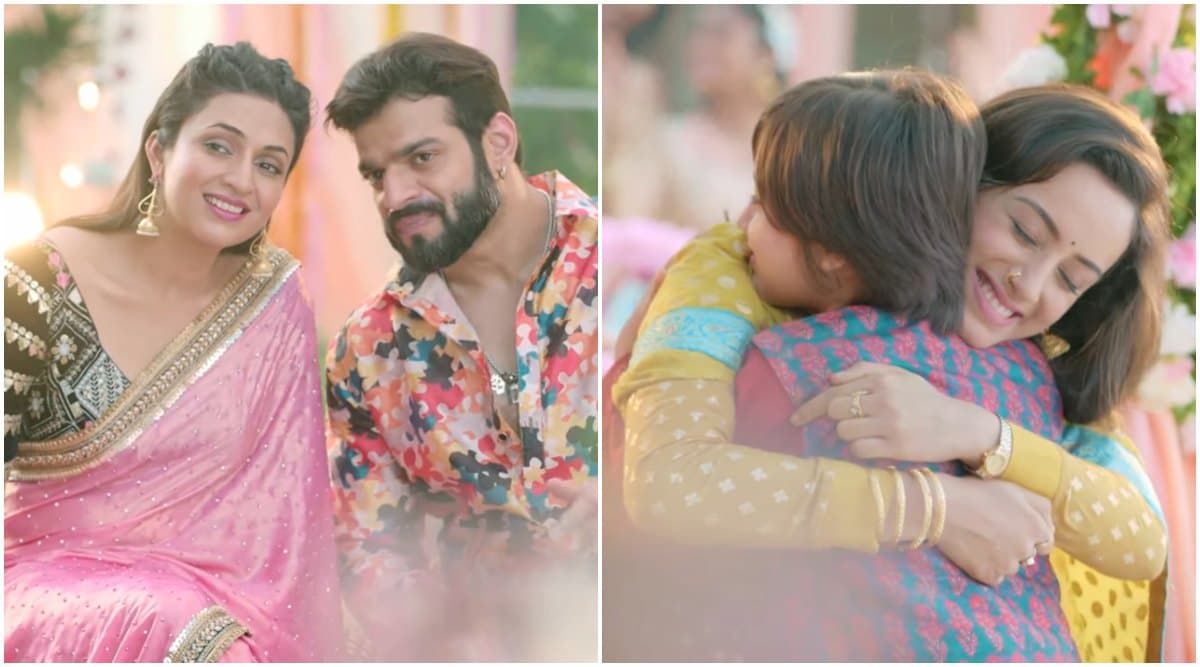 And the much-speculated show from Balaji telefilms is here... and no we aren't referring to Naagin 4 here. After too much back and forth and will it or won't it be, none other than the head honcho of Balaji, producer Ekta Kapoor announced that her speculated Yeh Hai Mohabbatein, which has been titled Yeh Hai Chahatein is officially happening. While we already knew that, hearing about it from the horse's mouth directly, just kinda puts a stamp of confirmation on the news. Yeh Hai Chahatein will star Gathbandhan actor Abrar Qazi and Sargun Kaur Luthra play the lead roles. Yeh Hai Mohabbatein's Spin Off Yeh Hai Chahatein Not Postponed but Gets Scrapped – Deets Inside
In a series of tweets, Ekta Kapoor revealed that the story of Yeh Hai Chahatein is the antithesis of Yeh Hai Mohabbatein, where the story is all about how a single mother will go on to find love, marriage and acceptance. Yeh Hai Mohabbatein was all about how a single father found the love of his life, a woman who even accepted his daughter.
Check Out Ekta Kapoor's Tweets Below:
Yeh Hai Chahatein Promo:
As we bid adieu to the very successful predecessor Yeh Hai Mohabbatein, it's time to welcome Ishima's niece in Yeh Hai Chahatein. We have seen lots of stories till now, but this one is going to be even more special. pic.twitter.com/BgmrC8A2Hi

— Ekta Kapoor (@ektaravikapoor) November 27, 2019
Down Memory Late With Yeh Hai Mohabbatein
When I started Yeh Hai Mohabbatein I remember going to Gaurav Banerjee from Star Plus and asking him for a non prime time slot because I wanted to do a show on a social issue. I had stopped doing much television and I wanted to make YHM without d trappings of a TRP driven show.

— Ekta Kapoor (@ektaravikapoor) November 27, 2019
Yeh Hai Mohabbatein's Success
A show about a woman who cannot have children , a stepmother who according to Indian terms is considered bad ! Words in india like barren n evil stepmother got used so often and labelled women in d worst poss way. This show got so much love that it went on for six years.

— Ekta Kapoor (@ektaravikapoor) November 27, 2019
Yeh Hai Chahatein A New Concept
And from a non prime time slot to a prime time slot. Yeh Hai Chahatein deals with another social issue. It's said often that it's easier for men with children to get married again, but very tough for a woman with a child to find a suitable groom.

— Ekta Kapoor (@ektaravikapoor) November 27, 2019
The Story Of Ishita Bhalla's Niece
Let's see if ishita's niece will be able to be an outstanding mother and still live out an unbelievable love story . starplus... From the makers of Yeh Hai Mohabbatein, a story that will tug at your heart!#YeHaiChahatein, Coming soon only on StarPlus.

— Ekta Kapoor (@ektaravikapoor) November 27, 2019
The promo of Yeh Hai Chahatein sees the much-loved jodi of Indian television Raman (Karan Patel) and Ishita (Divyanka Tripathi) team up together after the former quit the show, to introduce Ishita's niece Prisha who is a single mother. A woman asks Prisha about when will she tie the knot, but the latter replies stating that she has a son it's difficult and if she were a man, it would have been easier, thus highlighting how gender-related stigma still exists in the society. Yeh Hai Chahatein will go on air from December 19, 2019 at 10:30 pm.