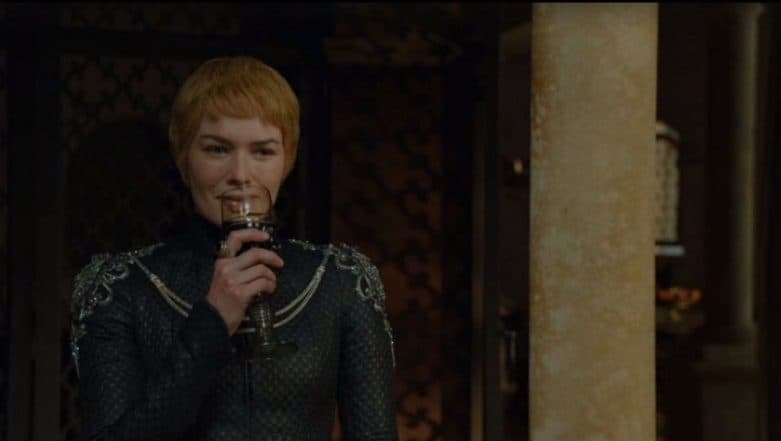 In a few hours, the premiere of Game of Thrones Season 8's first episode is all set to take place and we bet fans of the show are already sitting beside their clocks and setting alarms so as not to miss even the opening theme of the show. In India, the show is all set to air on April 15, 6.30 am on HotStar. This being the final season of the show, fans have been experiencing bittersweet emotions and the journey of that big finale begins tomorrow. The HBO series first premiered with its pilot season, in the United States on April 17, 2011.
The final season will answer all the questions that have plagued the fans of the show since its beginning. Of course, who will sit on the Iron Throne is one big question that and while we already have our choices, we bet the makers have thrown in ample of surprises for the much-awaited finale. Game of Thrones Recap: 7 HOTTEST NSFW Sex Scenes in the Show That Pushed the Envelope When It Came to the Risque Content – Watch Videos.
Twitterati is going crazy killing time before witnessing the first episode of the new season that they have waited to watch for over two years. From discussing the most-awaited reunions to predicting deaths, netizens are discussing everything related to show. Here's looking at some of the Twitter reactions ahead of the premiere of the show.  Game of Thrones Season 8: From Who Will Sit on Iron Throne and Who Will Die, 10 Predictions We Have About the Final Season.
What is everyone singing tonight you ask?
Everyone tonight. #GameofThrones pic.twitter.com/15FkDzz0xt

— Daenerys Targaryen (@Daenerys) April 14, 2019
Today has been termed as 'Game of Thrones Day'
When I woke up and realized it's Game of Thrones day!! #GameOfThrones pic.twitter.com/I7Iu5EDinC

— Erin (@erin07leigh) April 14, 2019
Talking about Death Scenes, what's your favorite?
Everyone's busy re-watching #GameOfThrones episodes, and I'm just here going through all the death scenes. What's your favorite?

Mine was when Arya slit Walder Frey's throat after feeding him his sons. Watching Joffrey choke for a solid minute is really satisfying too.

— Isko #25Diokno (@iskolarspeaks) April 14, 2019
How to avoid getting any GoT spoilers?
Game of Thrones Season Premiere is at 9 AM tomorrow!!! Here we go, time to block all GoT keywords on Twitter or just get off social media in general to avoid spoilers. ✌ #GameofThrones

— Isko #25Diokno (@iskolarspeaks) April 14, 2019
Waking up tomorrow early morning for the show like..
This is me waking up tomorrow #GameofThrones pic.twitter.com/Lw8Pg4H9y8

— Erwin Schrödinger stan account (@medyobryan) April 14, 2019
The countdown ends tonight!
595 days.

85 weeks.

WE DID IT GUYS!!! WE SURVIVED WINTER!!!

GAME OF THRONES RETURNS TONIIIIIIIGHT 🙌🏻😍🔥❄ #GameOfThrones #ForTheThrone pic.twitter.com/HV0r5flTp8

— ℝίτα 💫 (@JonxDanyy) April 14, 2019
We hope you enjoyed these reactions from the Twitterati who can't contain their excitement for the finale. What are your expectations from the first episode? Will someone important die? Well, let's wait to catch the early morning premiere of the Game of Thrones season , episode 1 in India to find out!