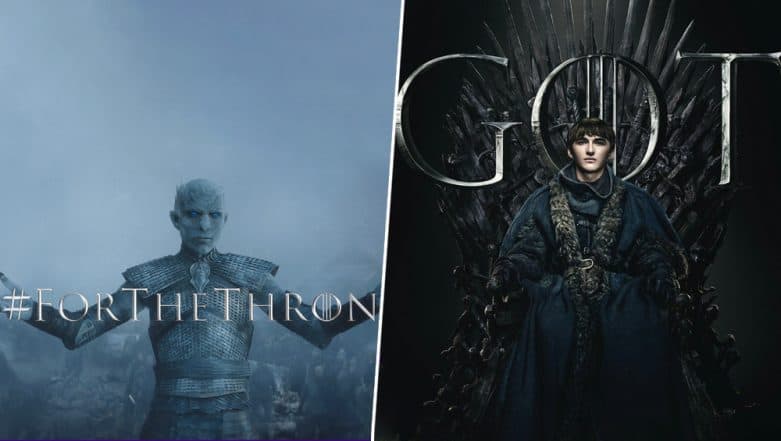 Game of Thrones Season 8 is all set to premiere next month and fans can hardly contain their excitement. With multiple characters now fighting for the throne and the Great War with the White Walkers scheduled ahead, there are all kinds of fan theories being circulated online. One of the most consistent and interesting fan theories over the net has surely been the one about Bran Stark being the Night King. Ever since his identity as the Three-Eyed Raven was revealed.
It is believed that when Bran watched the man getting pierced with dragonglass through his heart, he inhabited the body of the man and became the Night King. Fans have stated that in trying to stop the Children of the Forest creating the White Walker, he accidentally became the Night King. Game of Thrones 8: HBO Releases New 'Behind The Scenes' Footage and We Are Mighty Impressed- Watch Video.
While this theory has been floating around for quite some time now, actor Isaac Hempstead-Wright may have just dismissed the theory altogether. In a recent interview, the actor told Radio Times, " Whenever I post anything on Instagram I just have a barrage of comments going 'Night King! Hello Night King! You are Night King! Hello the Night King!' 'Game of Thrones' Inspired Shoe Line Launched.
He further added, "I mean it's quite an interesting theory, the Night King one. I just think it seems a bit obvious. A bit cheesy."
Isaac may not have outrightly denied the theory but his response did seem like the twist to Bran's character may not be as easy after all. The HBO series is all set to start airing from April 14.