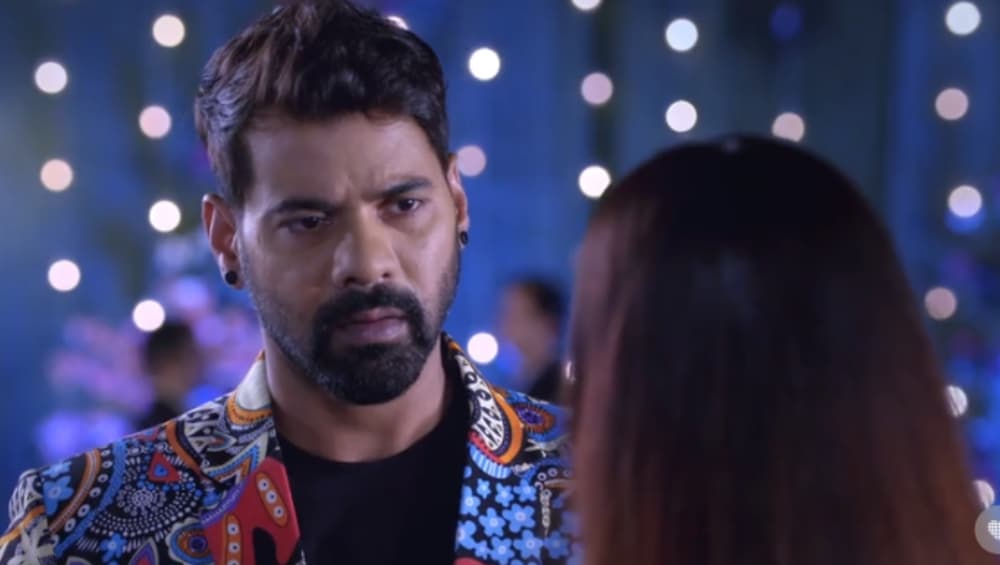 In yesterday's episode of Kumkum Bhagya, we saw Pragya is worried about Priyanka and asks Rishi if he can look for an internship somewhere else. Sarita tells Pragya that she told Priyanka that Rishi and Shahana are already engaged just to get rid of her. Priyanka sees Shahana taking the new house keys from Rishi and gets jealous. Prachi's stalker from Hoshiyarpur, Sanju, finds her. He asks a cab driver to find out Prachi's address. However, Ranbir takes Prachi away by giving her a lift. Priyanka asks Rishi to come into Abhi's room and then locks him inside. Tonight's episode starts with Priyanka trying to force herself on Rishi. She tries to tear open his shirt and breaks a button. Rishi pushes her away but Priyanka goes back and tries to open his belt. Rishi pushes her away and slaps her. This time Priyanka's dress slips off her shoulder. Rishi leaves the room and Priyanka runs after him. Kumkum Bhagya Actress Sriti Jha Wows in Plunging Little Black Outfit and We Can't Take Our Eyes off Her (View Pic)
Later, Rishi packs his bag and is leaving when Abhi notices him. Rishi hides the scratch marks but Abhi (Shabir Ahluwalia) sees his shirt button missing and belt left open. Rishi says nothing and walks away. Priyanka calls Rishi asking him to stop. She is shocked when Abhi sees her.
#kumkumbhagya @zeetv @ektaravikapoor #Shobhakapoor @chloejferns @shabirahluwalia @sritianne pic.twitter.com/FQGgGysYfr

— Balaji Telefilms (@BTL_Balaji) October 3, 2019
Meanwhile, when Rishi goes home and Pragya (Sriti Jha) gets worried looking at his wounds. He says he is going to sleep but she goes out to get medicine for his wounds. Rishi is lying in bed thinking about what happened that night. When he is called for lunch, the doorbell rings. The police walk in and arrest Rishi for molesting Priyanka.
On the other hand, Abhi is at the police station where he remembers what Priyanka told him. She claims that Rishi molested her and went away as he was scared of Abhi. Priyanka asked Abhi to punish Rishi and never tell anyone what happened. Abhi promises to make Rishi pay for his crime and anyone else who supports him too.