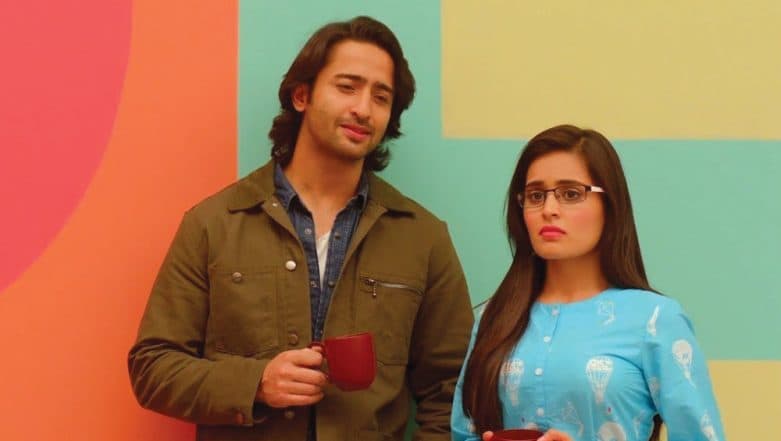 Today's episode of Yeh Rishtey Hain Pyaar Ke starts with Meenakshi folding her hands and asking forgiveness for her mistakes and tells Rajshree that she had told true, that we should change according to the time. Meenakshi says that she agrees for the premarital courtship which Mishti (Rhea Sharma) has proposed to have before getting married. Mishti says thank you to Meenakshi for understanding her feelings, all become happy. Meenakshi comes to know that it was Mishti and not Kuhu who provoked Ketki and gets disturbed. Abir (Shaheer Sheikh) also tells Meenakshi not to leave the house like this again. All say goodbye and leave.
There Mishti sitting alone in the house flashbacks and thinks about the memory she had with this house as a child and feels sad thinking about leaving the house after marriage. Kuhu comes there and they both get into an argument as always. Just then Varsha comes there and tells Mishti that Kunal is on the line and gives her the phone. Kunal tells her thanks and says that he wants one more favour from her and tells as Ketki is feeling very low, can she and Kuhu come there and talk with her if they have time. Mishti says they will come and keeps the phone.
Meanwhile, Parul dresses Meenakshi's wounds and tells her that she will get well soon. Meenakshi says that she had fixed Ketki's alliance and before she did not know who the boy is but in Kunal's case the girl wants to know him well before marriage and then she will decide if she wants to marry Kunal or not. Meenakshi says she is happy as this procedure will take time and she also wants time to break this alliance and in this house, only whom she selects will become her daughter-in-law. There Abir plays his guitar and thinks about Mishti. Dadaji comes there and enjoys his music, he tells Abir to play this music when Mishti comes home. But Abir says he has to go out as he has some work.
There Meenakshi tells Parul that Kunal should know that Mishti is not the right choice for him and she will never allow this proposal to happen. Meenakshi breaks the stings of the sitar and throws it down as for some time she will not play it as she has to concentrate on how to take Mishti out of Kunal's life. They're as Mishti comes the sitar just drops on her side, just then Abir comes and pushes her aside and saves her from getting hurt.
In the precap, Mishti tells Abir that she only knows him properly in this house. Meenakshi sees Abir taking Mishti's name in his sleep and tells Parul about it.