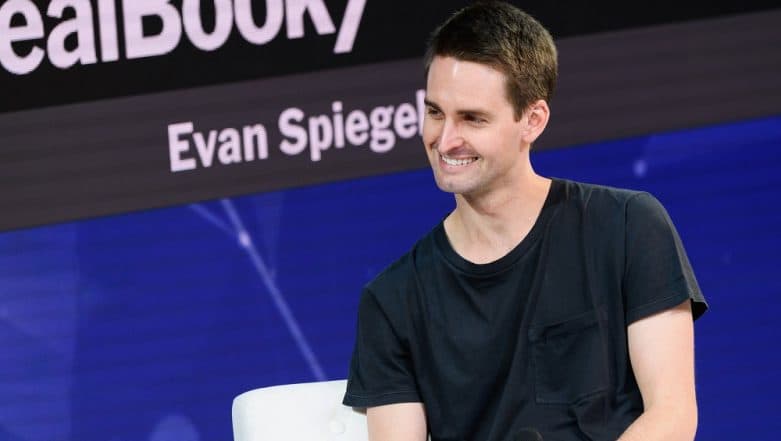 Texas, March 10: The story of the beginning of Snapchat and its co-founder Evan Spiegel will soon make its way as a web series called "Frat Boy Genius" on an upcoming streaming service named "Quibi" (quick bites). Quibi founder Jeffrey Katzenberg and CEO Meg Whitman revealed this at the South by Southwest (SXSW) Conference in Austin, Texas, on Saturday.
"We want to tell the story of Evan and of the creation of Snapchat as compellingly and interestingly as The Social Network did for Facebook," CNET quoted Katzenberg as saying. Snapchat Testing 5 New Indian Languages; Will Be Available in Hindi, Marathi, Gujarati, Punjabi & More.
With $1 billion funding from Hollywood studios, Quibi is being advertised as a short form video service that would serve HBO-quality shows in YouTube-like snippets for viewing on phones. The founders plan to introduce a new series on interesting topics every other Monday, the report said.
Previously announced shows,expected to be part of Quibi, include a "modern zombie story" directed by "Shape of Water" filmmaker Guillermo del Toro and an anthology called "50 States of Fear" helmed by "Spider-Man" director Sam Raimi. The content streaming platform is expected to make its debut in April against established competitors like YouTube, HBO, Netflix, Amazon, Facebook and Apple.