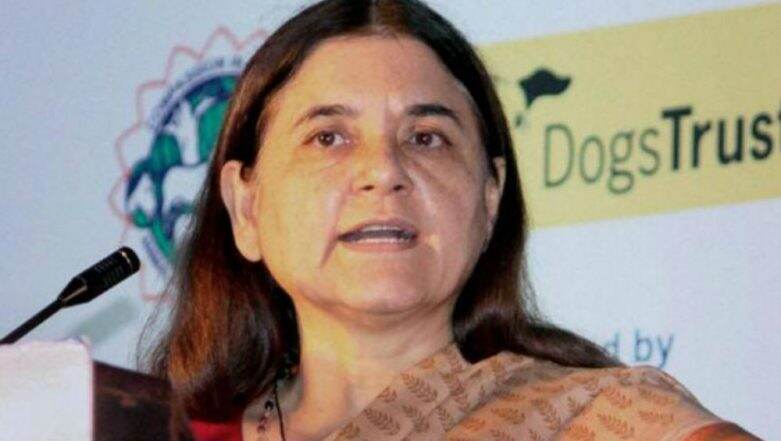 Kolkata, April 18: Union Minister for Women and Child Development Maneka Gandhi on Wednesday termed West Bengal as the only place in the country where illegal killing of wild animals is "allowed and encouraged".
She also took a dig at Bengal Chief Minister Mamata Banerjee, accusing her of not taking action against the culprits to save her vote bank.
Referring to the hunting festival known as 'Shikar Utsav' in the Ajodhya Hill area in West Bengal's Purulia district during Buddha Purnima, Gandhi claimed that thousands of animals are killed every year and said that the festival should be banned immediately.
"Thousands of so called tribals come to the forests around Lalgarh and kill thousands of animals every year. This year was no exception. They do not kill the animal for themselves. They are being used by smugglers and poachers and the state forest department has done nothing about this," Gandhi, also an animal activist, said.
"West Bengal is the only place in India where such illegality is allowed and encouraged. It is extremely important to stop the 'Shikar Utsav' here," she said.
"The point is that, if the Chief Minister was interested she could have stopped it in two minutes. But it is all about the vote bank. If 10,000-15,000 animals die for the sake of securing the vote bank, what can you do?" the Minister said.
Gandhi's comments came a few days after a Royal Bengal tiger that had strayed into West Bengal's Lalgarh forest, was allegedly killed by hunters.
The carcass of the tiger was recovered from the forest with multiple wounds including a spear thrust into its body.