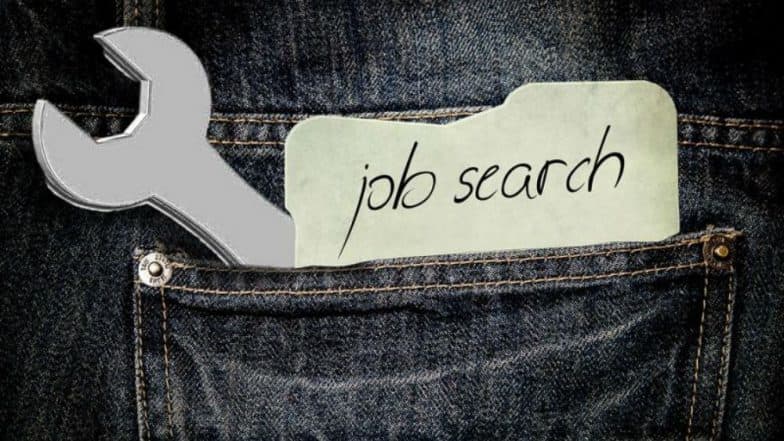 India does not have enough jobs. Economists have been reporting for several months that contrary to the claims of the government, there is plenty of data revealing the sad economic scenario. Unemployment is high and raising. A recent official survey shows India's unemployment rate rose to a 45-year high during 2017-18. If that was not enough this might just clear all your doubts. After Uttar Pradesh, Maharashtra and Madhya Pradesh; Engineers, law graduates and MBAs were among thousands of applicants who queued up for tests and interviews for the job of sweepers and sanitary workers in the Tamil Nadu Assembly Secretariat. Note that the total number of vacancies is 14, for which reportedly, 4,600 candidates have applied. Indian Students, Job Seekers Going Abroad Have to Register With Government. 
On September 26, 2018, the Assembly Secretariat sought applications for the posts. According to the job notification, the only qualification was that the candidates should be able-bodied, and the minimum age limit was 18 years completed, and the maximum age is different for all positions. Media reports stated that the Secretariat received a total of 4,607 applications, including from the Employment Exchange, out of which 677 were rejected. The remaining number have fulfilled the eligibility criteria. SSC JE 2019 Recruitment Exam Notification Released. 
7,000 Applicants For Waiter Job Posts
Last month, the government issued job notification for 13 waiter posts at the Maharashtra Secretariat. While the minimum educational requirement was class 4 pass, the state was stunned to receive about 7,000 applications that include graduates for the post. The official informed that the age group of selected applicants was between 25 to 27 years.
Law Graduates, MBAs & Engineers Apply for 738 Peon Posts
In January 2018, engineers, law graduates and MBAs queued up for tests and interviews for the job of peons in Madhya Pradesh. If we go by the report, about 2.81 lakh candidates applied for 738 peon posts, and the highest number of applications were from Gwalior.
19,000 Graduates, Postgraduates, MBAs, BTechs for 114 Sweeper Job
When the municipality in Uttar Pradesh advertised for 114 posts of 'safai karamchari' (sweepers), it had hardly imagined witnessing 19,000 applications, mostly from BA, BSc, MA, BTechs and MBAs. While no educational qualifications are required for the posts, the large number of qualified applicants questioned the unemployment rate in Uttar Pradesh.
The frenzied rush of lakhs of MBA, Engineers and other Graduates for such position was an indication. Figures of the employment exchange show the grim truth—unemployment is rising at an alarming rate in India. In a country, where securing a seat at reputed colleges is highly competitive, the results of job security or no jobs at all, is equally stressful.