Mumbai, June 15: The prayers of Eid ul-Fitr are not missed by even among the most lackadaisical of the believers. In Mumbai, where 20 per cent of the population adheres to the Islamic faith, a severe rush is witnessed within and outside the mosques on the day of Eid. In order to avoid congestion and help believers to attend Eid prayers as per the convenient schedule, a list has been issued in Mumbai region with namaz time table of Fajr and Eid al-Fitr prayers.
Eid al-Fitr prayers, as per the rules, can be held from anytime past 20 minutes of Tulu Aftab (sunrise) - which is 6:01 am at present. However, the Eid namaz could not be prayed post Zawal (or the time when the sun remains vertically up) - which is 11:58 am.
Eid ul-Fitr Namaz Timings 2018 in Mumbai, With Names of Masjid (Mosques)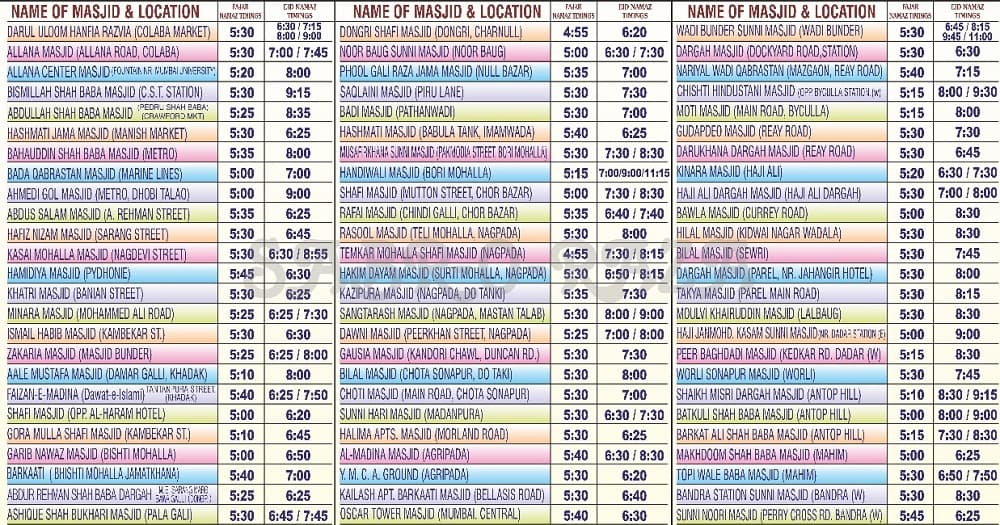 Since the crescent was not sighted on Thursday, Eid al-Fitr in Mumbai region will be celebrated on Saturday. Along with Mumbai and Maharahstra, all parts of the nation will celebrate Eid tomorrow, barring Gujarat and Kerala. The two coastal states were scheduled to observe Eid al-Fitr today as the moon was sighted in both the regions on Thursday.
In India's neighbourhood, the crescent was sighted neither in Pakistan nor in Sri Lanka. In Bangladesh, along with Assam and West Bengal, no attempts were made to sight the crescent moon on Thursday as the region had begun Ramadan fasts from May 18 -- a day after the rest of the world.