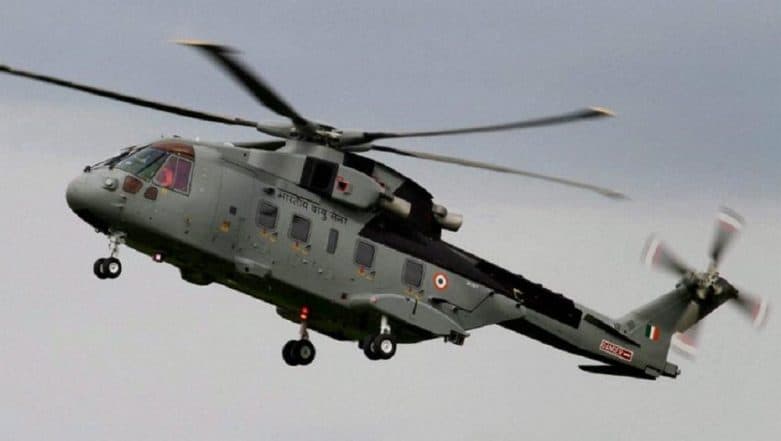 New Delhi, March 11: Justice Siddharth Mridul who was hearing the habeas corpus petition filed by Corporate Lobbyist Deepak Talwar at Delhi High Court has recused himself from hearing the matter which has been posted for March 14. The court was to hear a habeas corpus plea moved by Talwar, challenging his detention by Indian agencies after his deportation to India on January 31. The corporate lobbyist was extradited along with another accused Deepak Saxena. AgustaWestland Chopper Scam: Sonia Gandhi's Name in Diary, Christian Michel Will Reveal Secrets, Says PM Modi.
The ED had also alleged that Talwar, who is in its custody, acted as a middleman in negotiations to favour foreign private airlines, causing loss to national carrier Air India. As per the ED, Talwar was allegedly involved in the controversial aviation deals negotiated under the UPA government. AgustaWestland Chopper Scam: Delhi Court Grants Bail to Rajeev Saxena, Tells Him 'Not to Temper With Evidence'.
Meanwhile, in February this year, Talwar was sent to a 14-day judicial custody Special Judge Santosh Snehi Mann sent Talwar to judicial custody after the Enforcement Directorate (ED) said that it no longer required his custody for interrogation. Even in the Central Bureau Investigation's (CBI) registered FIR in 2017, his name surfaced, in which he allegedly 'misutilised' over Rs 90 crore in funds obtained from foreign companies as part of corporate social responsibilities.
A habeas corpus petition is a writ requiring a person under arrest to be brought before a judge or in court, especially to secure his release, unless lawful grounds are shown for his detention.
(With agency inputs)