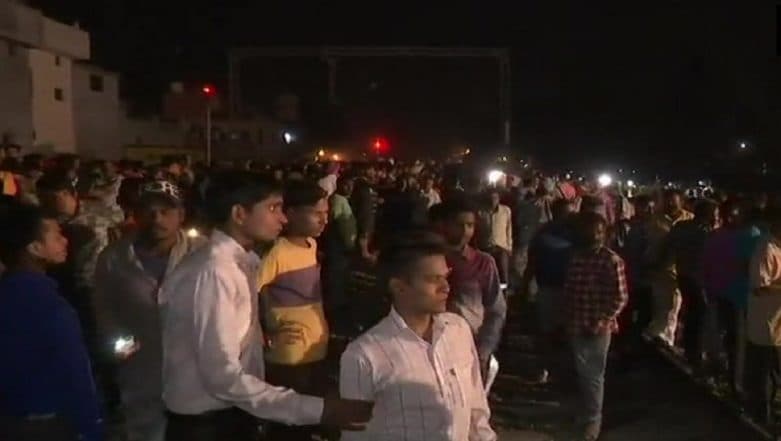 Amritsar, October 19: In a major tragedy, at least 60 people were killed in Amritsar after a speeding train ran over them at Joda Phatak. The accident was reported on Friday evening, when several people had gathered to watch Ravan Dahan. The train which caused the accident was travelling from Amritsar to Pathankot.
As spectators were standing on the tracks to view the burning of Ravan effigy - part of Dussehra celebrations - a speeding train rushed on the tracks with no warning. In the chaos which prevailed, dozens of people fall on the tracks and were mauled to death. Scores have also been left injured and were rushed to the nearest hospital.
Some of the bodies were yet to be lifted and taken to the hospital by 8pm -- almost an hour after the accident was reported.
#Punjab: An eyewitness says, a train travelling at a fast speed ran over several people during Dussehra celebrations, in Choura Bazar near Amritsar pic.twitter.com/JziMF03JyS

— ANI (@ANI) October 19, 2018
Several eyewitnesses have raised slogans against Navjot Kaur, wife of Amritsar MLA Navjot Singh Sidhu, who was present at the event where the Ravana effigy was burnt. "What a heartless person she is. She saw the training run over people and still left from the site without checking on our condition," said an eye-witness.
The onlookers also blamed the local Railway and administration authorities for not warning the people before the train arrived. "Dussehra celebrations are held each year over here. We have always appealed the Railways to take precaution. Why no safety measure was planned," asked one of the eye-witnesses.