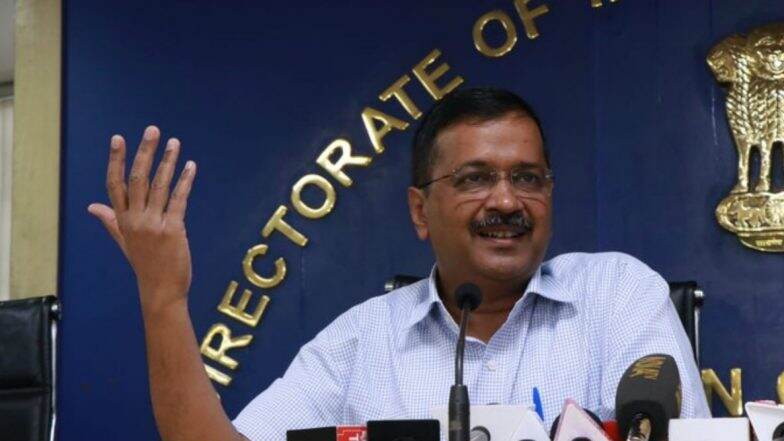 New Delhi, October 10: After the Ministry of External Affairs (MEA) denied political clearance to Arvind Kejriwal, reports surfaced that the Delhi Chief Minister will address the C-40 Climate Summit in Denmark via video conferencing. The event is scheduled to take place on October 11. Kejriwal was to lead an eight-member delegation to the summit, to be held from October 9-12. His plea to attend the summit was turned down by the MEA. The Delhi CM was to speak on AAP government's experience in lowering pollution level in Delhi and other related issues.
The MEA on Wednesday defended its decision. The MEA said Kejriwal's plea was turned down due to "clearance from political angle being declined". The ministry further added that the Delhi CM was not the most eligible speaker from India at the event as compared to other countries, and instead a Minister from West Bengal would be attending the summit.
MEA spokesperson Raveesh Kumar had said, "A considered decision on political clearance by the Ministry of External Affairs is based on multiple inputs and takes into account the nature of the event, the level of participation by other countries, type of invitation extended." He further added that the participation of Delhi CM as a Speaker at a panel discussion was not commensurate with the level of participation from other countries. Arvind Kejriwal Denied Permission by Modi Government to Visit Denmark For C-40 Climate Summit, West Bengal Minister Firhad Hakim Gets Nod.
However, senior Aam Aadmi Party (AAP) leader Sanjay Singh said his party would raise the issue in assembly elections due early next year. He also said that it was a lame excuse, as former Delhi CM Sheila Dikshit had also attended in the climate.