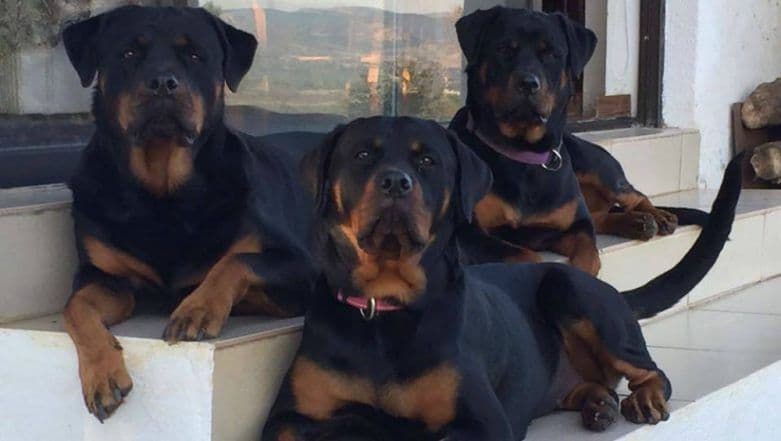 Patna, February 23: Bihar is tightening its already stringent prohibition laws on alcohol. The state, two years after imposing a complete ban on liquor, has now become the first state in India to have a special dog squad for detecting liquor consignment. Dogs or Cats? Know Who is Smarter and Why According to Scientific Backing!
At present, 20 trained dogs are part of the squad. The canines were provided with nine months of training. The training took place in Hyderabad, where the dogs were trained in sniffing liquor. This Video of a Pet Dog and Cat Loving Each Other is Going Viral, Watch Cute Clip.
These dog squads are handled by Crime Investigation Department (CID). Vinay Kumar, additional director general of the department, was quoted saying by the Hindustan Times that Bihar is the first Indian state to have raised its own dog squad specialised in liquor detection. Animal Cruelty in Mumbai: Cases of Dogs Being Poisoned, Beaten to Death on the Rise in the City.
He informed that the dogs were provided with extensive training at the Integrated Intelligence Training Academy in Hyderabad and have been inducted in the Bihar police. Two handlers will be looking after each of these dogs. The Bihar Police has spent Rs Rs 1.71 lakh on each dog, including the purchase and training cost.