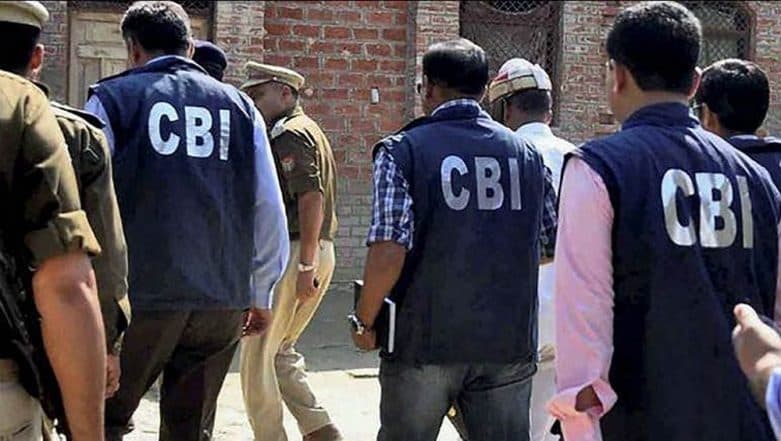 Patna, Aug 17: The CBI today conducted marathon raids at nearly a dozen properties in four districts of Bihar, including residences of former state minister Manju Verma in Patna and Begusarai, to collect vital clues relating to the Muzaffarpur shelter home sex scandal case.
Raids in Patna, Muzaffarpur, Begusarai and Motihari, which began around 07:30 am concluded around 02:30 pm, official sources said. Besides the raids at former social welfare department minister's residence in Patna, the central probe agency officials searched premises of friends and relatives of the key accused Brajesh Thakur in Muzaffarpur and also those of a jailed district child protection officer, they said.
During the raid at Manju Verma's official bungalow in Strand Road area in Patna, CBI officials quizzed her and her husband, Chandeshwar Verma, the sources said.
The agency is understood to have summoned her private secretary Amaresh Kumar and his wife Poonam Kumari - posted as an additional director in the social welfare department - whom it quizzed and took along to an undisclosed location for further interrogation.
Verma resigned as social welfare minister last week after it was disclosed that her husband had spoken to Thakur 17 times between January and June this year.
Speaking to the media from a prison van inside a court complex, Thakur last week admitted he had been speaking to Verma's husband but maintained they talked mainly about political issues.
Shibha, the wife of Ravi Raushan, an accused in the case who was posted as district child protection officer in Muzaffarpur, has said the minister's husband was a frequent visitor to the shelter home, 34 inmates of which were allegedly raped. She has claimed her husband was being made a scapegoat.
An FIR was lodged against Shibha following a direction from the Supreme Court, which had expressed displeasure that she had disclosed the identity of some of the 34 girls. Raushan has been arrested and the medical examination of the shelter home inmates confirmed that 34 girls were sexually abused.
Manju Verma's in-laws' residence at Arjun Tola in Cheria Bariarpur assembly segment in Begusarai, which she represents, was also raided by the CBI and the agency is said to have seized several documents from there.
Properties at seven locations in Muzaffarpur were also raided, including a hotel belonging to Thakur and residences of a few of his friends and relatives.
In Muzaffarpur, agency officials took away CPUs and Income Tax returns of one of his relatives, the sources said.
CBI officials raided the residence of Madhu Kumari, said to be closely involved with Thakur's NGO activities. She has been absconding. The agency also raided Thakur's home in his ancestral village Panchdaha in Muzaffarpur district.
Other places raided in Patna included the office of Thakur's Hindi daily 'Pratah Kamal' on Buddha Marg from where a number of "objectionable items" have been reportedly seized and the home of Sunil Kumar Jha, a counsellor attached to the state social welfare department, in Pataliputra Colony.
Sexual abuse of inmates at the "Balika Grih" run by Thakur's NGO had come to light earlier this year when the social welfare department filed an FIR based on the report of a social audit of the shelter home by the Mumbai-based Tata Institute of Social Sciences. The audit report stated that girls at the shelter home had complained of sexual abuse.