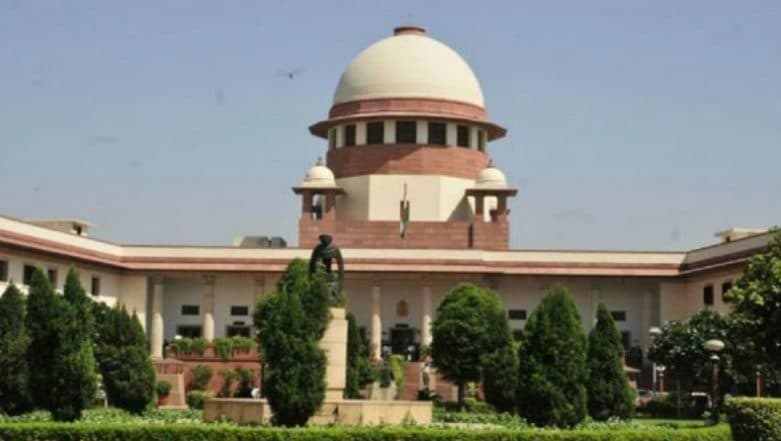 New Delhi, April 25: The Supreme Court on Thursday made sharp observations and said there has been been a systematic attack on the judiciary in the last three-four years as it heard a case pertaining to conspiracy to frame the Chief Justice of India Ranjan Gogoi in a sexual harassment case. Justice Arun Mishra, who was heading the three-judge bench, asserted that powerful people can't and will not be allowed to run the top court.
"The way this institution is being treated for the last 3 to 4 years is as if this institution is going to die. People of this country should know the truth. Do the powerful of this country think they can run this country?" visibly agitated Justice Mishra said. His outburst came after Solicitor General Tushar Mehta concluded his arguments demanding an SIT probe into the matter. "Mr Mehta, don't provoke us to say many things," he said. Sexual Harassment Allegation Against CJI Ranjan Gogoi: Justice Bobde to Decide Next Step.
On Wednesday, the top court said "fixing" has no place in the judiciary and it will go to "the bottom of the conspiracy" to identify those involved. Utsav Bains, a lawyer, claimed there was a conspiracy to frame Chief Justice Ranjan Gogoi on sexual harassment allegations. Bains on Wednesday submitted evidence in a sealed cover in support of paras 17 and 20 of his affidavit filed in the apex court on Monday.
Bains told the court that the two conspirators have met in person and he was waiting for it to happen. He responded positively when Justice Mishra inquired if he was carrying a mobile phone. "Fixing has no role in the judiciary....we will go after these fixers in the court... We want to get to the root of this matter. Identify, who are these people playing with the judiciary....the information regarding fixing circle in the Supreme Court has come from an advocate. There needs to be an inquiry into this," Justice Mishra said.
CJI Gogoi had convened a Special Bench last week after the media published allegations of sexual harassment against him. The CJI denied the allegations, saying the complainant has criminal antecedents and that there is a larger force behind these attempts which are part of a conspiracy to unsettle the judiciary. The Chief Justice also said that he will continue to discharge his duties and complete his full tenure. (With agency inputs)