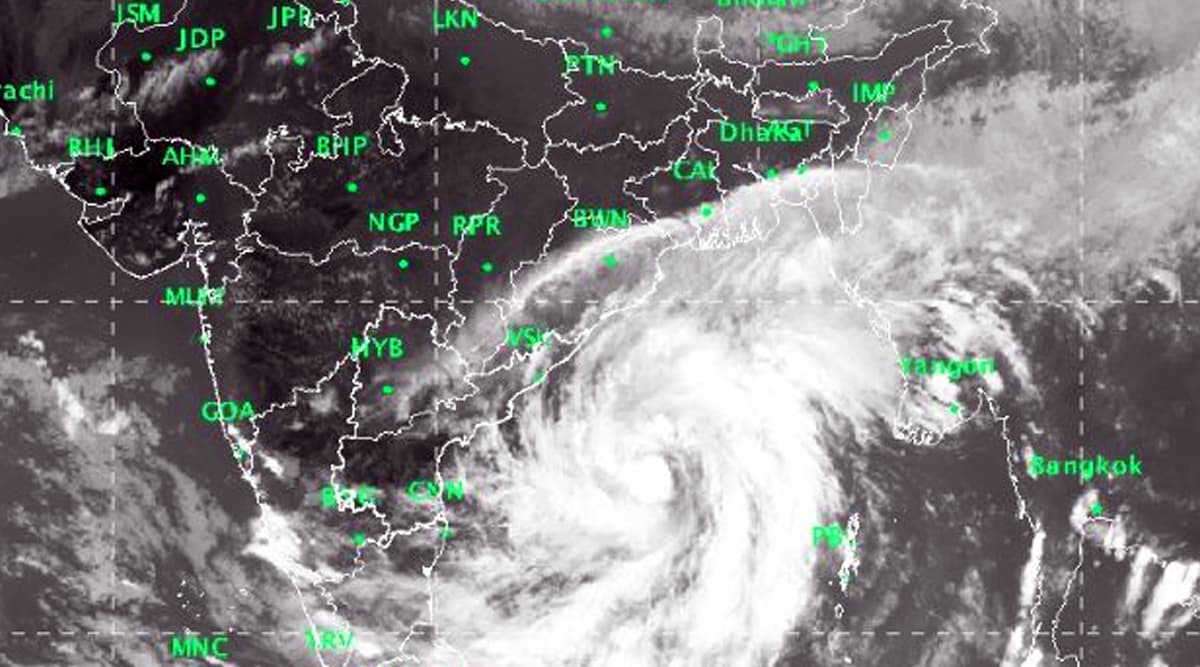 Guwahati, November 11: As Cyclone Bulbul weakened  into a depression over southeast Bangladesh on Monday, parts of the northeastern states including Assam, Tripura and Mizoram are likely to receive rainfall during next 24 hours, the India Meteorological Department (IMD) said. Moreover, shallow to moderate fog very likely over northeast India during the next two days. The weather agency stated that the depression over Bangladesh and Tripura weakened into a low pressure area on Monday morning at 5.30 am. Under its influence, the minimum temperature very likely to fall over northwest, east and adjoining central India by 2-3°C during next 2 days. Cyclone Bulbul to Weaken into Low Depression in Next Few Hours, 10 Killed in West Bengal & Odisha.
The weather agency stated that the depression will weaken into a low during the next six hours. As per Department of Disaster Management and Civil Defence, West Bengal, seven people lost their lives and around 4.65 lakh people are affected in the state. Meanwhile, heavy rainfall claimed at least two lives in Odisha, officials said on Sunday. Electricity in Odisha is expected to be completely restored in few days.
On Saturday, the cyclone had made landfall around in Kolkata bringing light to moderate rainfall in the surrounding region. Meanwhile, in Bangladesh, authorities evacuated about 1,00,000 people from its low-lying coastal villages and islands as Cyclone Bulbul crossed the coast of West Bengal into Bangladesh.