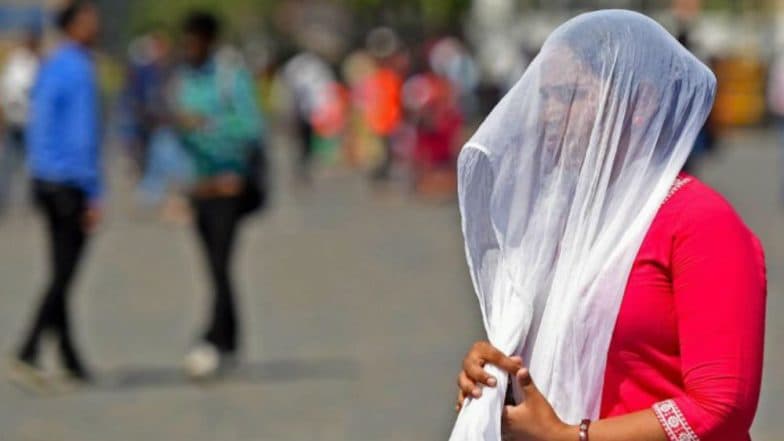 New Delhi, September 10: The temperature in Delhi is likely to increase in the coming days along with increasing humidity and discomfort, the Met department has said. The weather agency further added saying that the sultry weather is likely to stay for another week. On Tuesday, residents in the national capital woke up to a cloudy morning. Reports inform that the minimum temperature was recorded at 27.6 degrees Celsius, which is two notches above the season's average while humidity was recorded at 79 per cent. IMD Forecasts 99% Rainfall in August, 100% in September.
The increase in temperature is majorly because the monsoon activity in the national capital has been patchy and scanty in September. Due to weak rainfall, there has been no major drop in the temperature. Moreover, the easterly winds are continuing to bring moisture from the Bay of Bengal, causing an increase in humidity in the region.
The maximum temperature on Tuesday is likely to settle around 37 degrees and the minimum on Wednesday is likely to hover around 28 degrees celsius. According to a weather bulletin, Delhi is likely to have partly cloudy skies with the possibility of thunderstorm in the coming days. On Monday, the city recorded a high of 36.4 degrees and a low of 28.3 degrees Celsius.
According to a report by Hindustan Times, the maximum humidity over the weekend was 98 percent, causing discomfort to residents. The maximum temperature on Sunday was recorded at 35.6°C, which is 2 degrees above normal while it was 37.2°C, 3 degrees above normal.