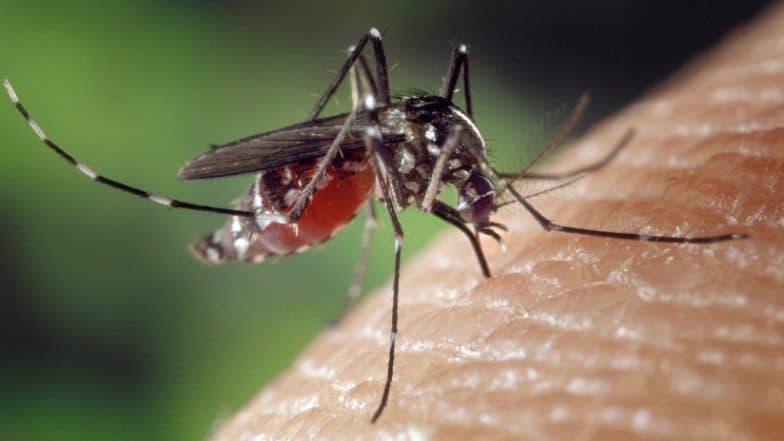 Kolkata, August 23: The number of dengue cases in Kolkata has shot up tremendously after the rains started pouring in the city. According to the Times of India report, there have been 300 dengue cases in Kolkata and out of which, Behala is the worst hit. Stray cases of dengue surfaced from June end, but the sudden spike in the vector-borne disease cases happened from July end.
Earlier this month, a 41-year-old primary teacher at Habra area died due to dengue. The vector-borne disease has reportedly claimed many lives over the last few weeks, thus causing fear and panic. Dengue Fever Symptoms: Warning Signs of the Vector-Borne Disease You Should NEVER Ignore.
In the Salt Lake and Rajarhat area of Bidhannagar Municipal Corporation, the menace has started haunting the people living in the area. Reportedly, there have been 18 deaths of the disease in the last two years.
Watch the video to know about tips to Prevent Dengue: How To Stay Protected From This Disease In Monsoon?
This year, 50 people have already been tested positive for dengue. Residents have been complaining that the anti-dengue drive is yet to pick up. The civic officials have, however, said that there is nothing to worry and the matter is being taken care of.