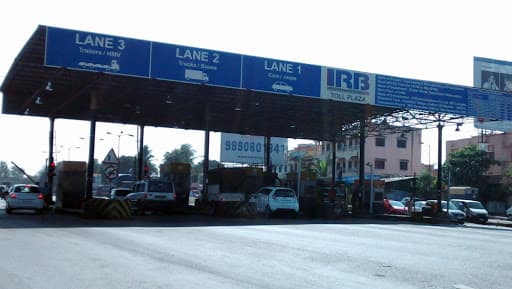 New Delhi, November 29: The government has extended the deadline for mandatory FASTag to December 15. Earlier, the Ministry of Highways and Roads had set December 1 as the date to make FASTag compulsory for all vehicles to make electronic toll payments. However, the time limit has been pushed to December 15, 2019, now. FASTags Offered Free of Cost by NHAI For Encouraging Vehicle Owners to Switch to E-Tolling.
FASTag is an electronic tolling system operated by NHAI (National Highways Authority of India). The technology uses the Radio Frequency Identification (RFID) to make toll payments from a linked prepaid account. It is fixed on the car's windshield and allows the driver to pass through a toll plaza with halting for payments. FASTags to Be Available at Selected Petrol Pumps From Monday: How Can They Save You From Long Toll-Booth Queue?.
On Wednesday the government said that more than 70 lakh FASTags have been issued so far and Tuesday, November 26, saw the highest sales at 1,35,583 tags.
"Average daily transactions processed through FASTag have grown from 8.8 lakh in July this year to 11.2 lakh transactions in November 2019, while the average daily collection has grown from Rs 11.2 crore to Rs 19.5 crore for the given period," the ministry has said earlier this week.
Bank-specific FASTags can be brought from twenty-two issue banks like SBI, HDFC, ICICI, etc whereas as FASTags are also available at several NHAI Point of Sale (POS), Regional Transport Offices, petrol pumps, and even though Amazon and PayTm.