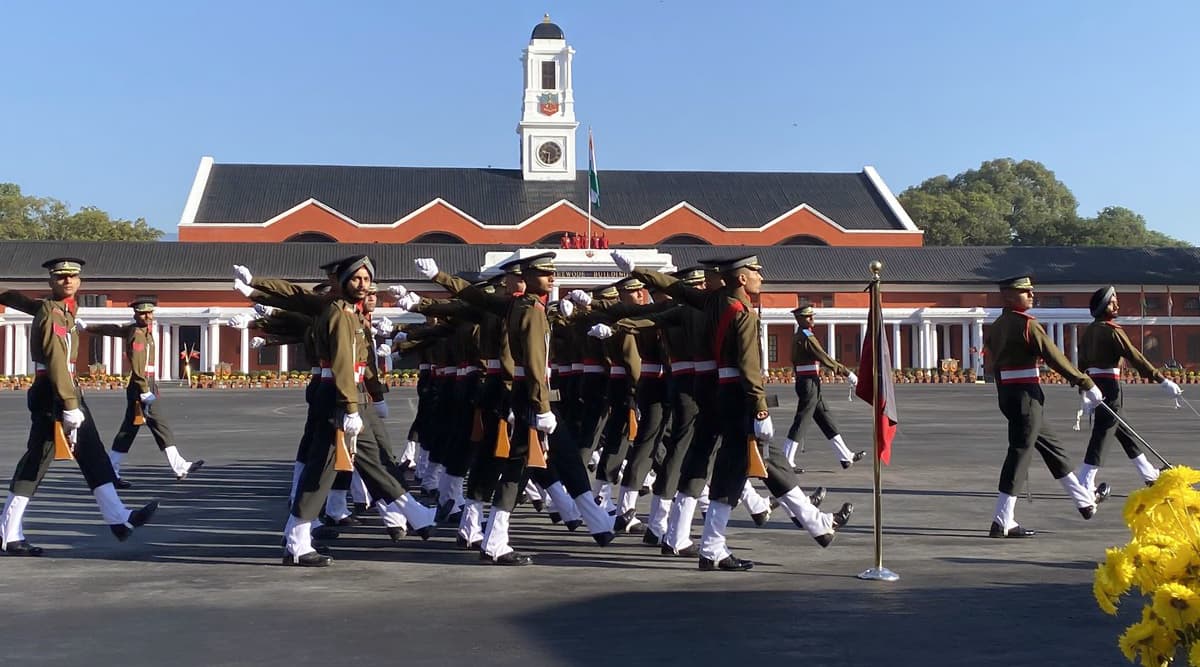 Dehradun, December 7: A total of 377 Gentlemen Cadets (GCs) of 145 Regular Course, 128 Technical Graduate Course, including 71 Foreign GC' from friendly foreign nations graduated from the Indian Military Academy (IMA) in Uttarakhand. Union Defence Minister Rajnath Singh reviewed the parade at the the Indian Military Academy (IMA) in Dehradun. The GC's marched with full enthusiasm and vigour during the Passing Out Parade (POP). Uttarakhand Chief Minister Trivendra Singh Rawat was also present at the occasion.
The Indian Military Academy (IMA) conducted the 142nd Passing out Parade on December 7 in the hill state. The POP is being held on the special occasion of Armed Forces Flag Day which is celebrated to honour the soldiers, sailors and airmen of India. The maximum number of 56 officers were commissioned from Uttar Pradesh, followed by 39 from Haryana. Meanwhile, 24 cadets were commissioned from Bihar. Among the GCs of the friendly foreign countries, out of 71 officers, 47 cadets from Afghanistan completed their training. IMA Pass-out Parade in Dehradun: 457 Gentlemen, Including 74 Foreign Cadets Pass-out. 
Earlier in the day, on the occasion of Armed Forces Flag Day, Rajnath tweeted saying people of the country should support families of India's Ex-Servicemen. "Today the Nation is observing the Armed Forces Flag Day to honor India's bravehearts who sacrificed their lives while serving the country. We should support their families and do everything possible for their well-being and also for the welfare of India's Ex-Servicemen", he tweeted.