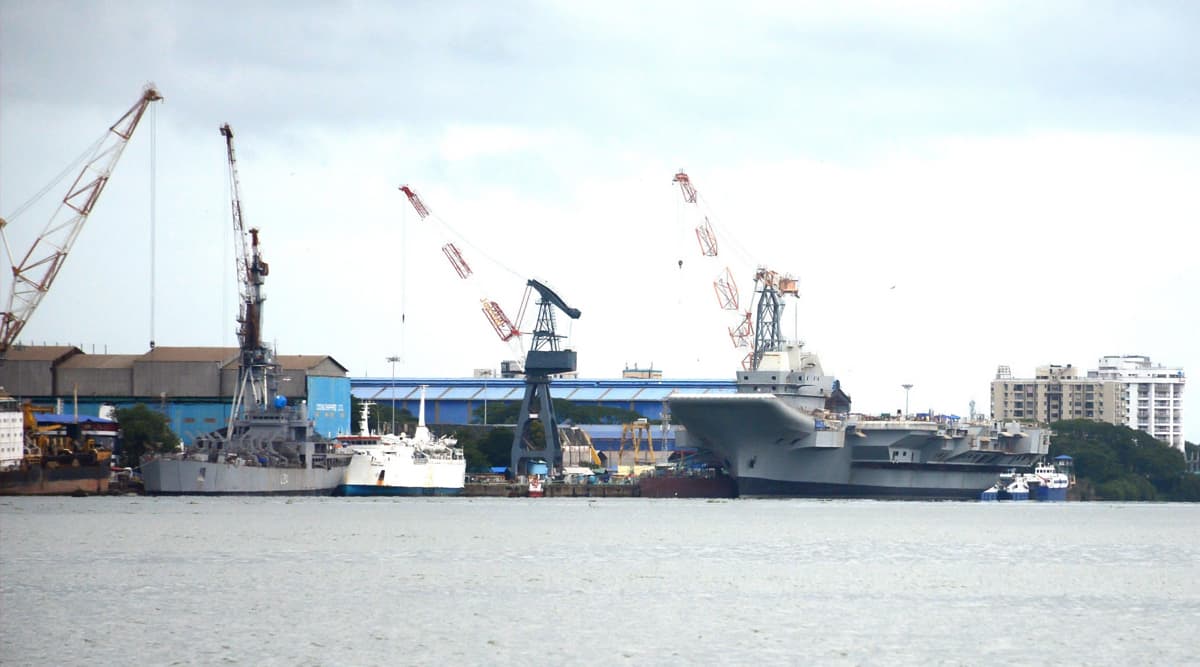 Kochi, December 2: The construction of India's first Indigenous Aircraft Carrier- 1 (IAC- 1) has reached final stages. The engines of the INS Vikrant have been fired up at Kochi shipyard. The Indian Navy will now start the basin trials. The warship is expected to be delivered to the Indian Navy by 2021. Meanwhile, the basin trials of the aircraft carrier will be conducted in February-March next year. INS Vikrant, India's First Indigenously Developed Aircraft Carrier, to be Delivered to Indian Navy in 2021, Says Vice Admiral AK Saxena.
The construction of the IAC-1 was expected to be completed by 2018. However, the project got delayed. According to a published in The Economic Times, reports, the INS Vikrant will initially operate MiG 29K fighters and could also feature indigenous combat aircraft. The aircraft carrier is expected to be commissioned into the Indian Navy in 2022.
Last year, the Comptroller and Auditor General's (CAG) report in July last had raised doubts on the commissioning of the INS Vikrant in 2021. Work on the ship's design began in 1999, and the keel was laid in February 2009. The carrier was floated out of its dry dock on December 29, 2011, and was launched on August 12, 2013. It is the largest ever warship to be constructed in an Indian yard. INS Vikrant, Indigenous-Built Aircraft Carrier, 'Will Be Delivered to Indian Navy by 2021', Says Admiral Sunil Lanba.
India's first aircraft carrier was also called INS Vikrant which was decommissioned in 1997 after serving for over three decades. Currently, the Indian Navy has only one aircraft carrier - INS Vikramaditya.