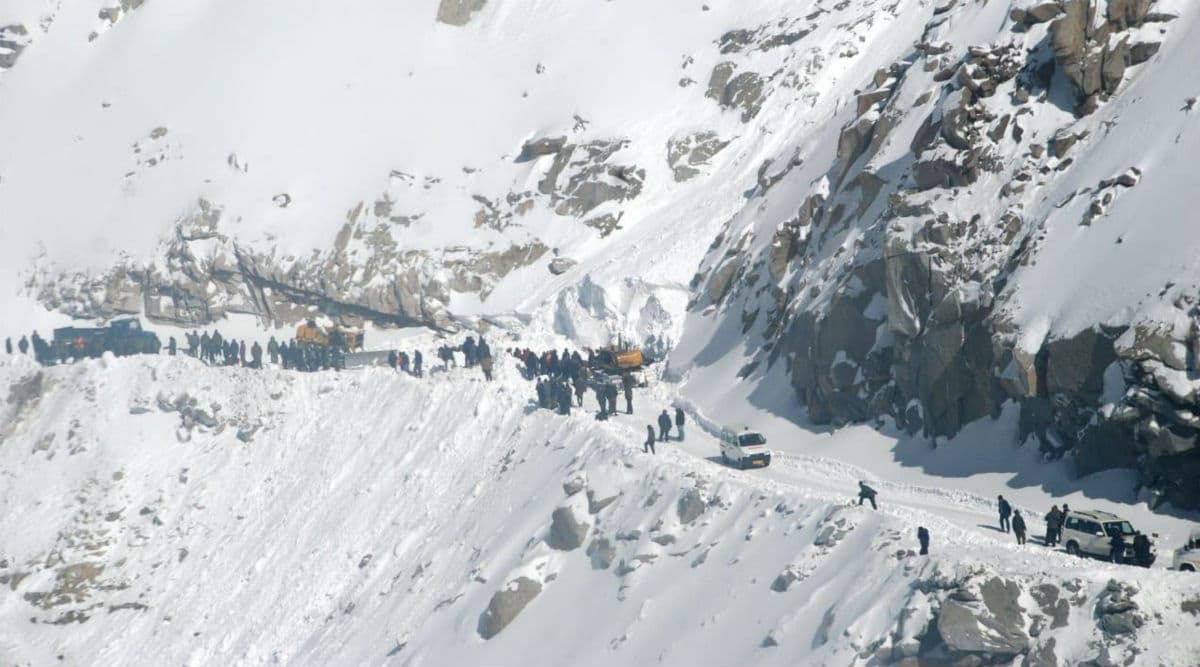 Srinagar, January 14: At least three Indian Army personnel lost their lives on Tuesday in an avalanche that hit several areas of North Kashmir, including the Kupwara, Baramullah and Ganderbal sectors. According to reports, four soldiers were reported to be missing initially. Bodies of three soldiers were recovered, while one soldier is still missing. The Army has launched a search operation to track the missing soldier. There were multiple avalanches in the area due to which several Indian Army soldiers were trapped. Jammu And Kashmir: Avalanche Kills Three Indian Army Jawans in Tangdhar.
Five more soldiers were reportedly trapped in an avalanche in Macchil sector. The Kashmir valley received heavy snowfall in the last 48 hours. On January 8, Indian Army Havildar Rajendra Singh Negi was reportedly slipped in the snow and accidentally crossed the India-Pakistan border in Kashmir. According to Army sources, the search and rescue operation of Negi was underway, and all attempts were being made to bring him back safely from Pakistan. Army Patrol Hit by Avalanche in Northern Siachen, 4 Soldiers and 2 Civilian Porters Found Dead.
Reports also surfaced that at least five people lost lives on Tuesday due to an avalanche that hit Sonmarag in Ganderbal district of Central Kashmir. The Indian Army and local authorities have launched a rescue operation. Last week, an Army porter died, while three others were rescued after they were struck by an avalanche along the Line of Control in Poonch district of Jammu and Kashmir.