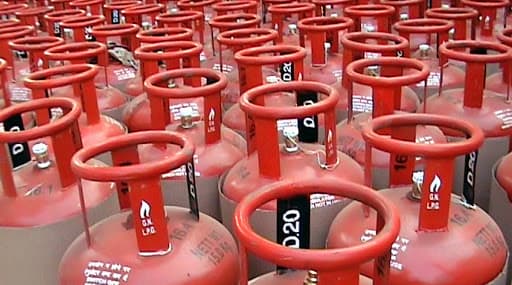 New Delhi, October 1: Following the rise in the price of petrol and diesel on Tuesday, the rate for 14-kg non subsidised LPG cylinders rose by Rs 15. Following this, the new rates would be applicable on the cooking gas cylinders from October 1 onwards. The cylinders will cost Rs 605 in Delhi, Rs 630 in Kolkata, Rs 574.50 in Mumbai and Rs 620 in Chennai. Petrol and Diesel Prices Continue to Rise in Delhi, Mumbai and Other Cities; Check Rates.
This is the second such hike in the price of cooking gas cylinders within a month, as in September too, the price for LPG was raised by Rs 15.50 per cylinder. Market experts opine that the rate of the hike in price is due to the steep rise in the crude oil prices in the international market and the economic slowdown in India.
Informing more about the rise, India Oil Corporation in its statement said, as reported by The Live Mint, "There are media reports of a possible LPG cooking gas crunch in the country in the festive season ahead. The oil marketing companies (OMCs) would like to clarify that, contrary to such reports, they are fully equipped to meet the enhanced LPG demand through both indigenous sources as well as imports."
According to experts, oil marketing companies calculate the retail price of LPG cylinders by taking into account two primary factors -- one being the international benchmark rates and other the exchange rate of the Indian rupee versus the US dollar. The Brent Crude went down by USD 60 per barrel nearly after a month on Monday. Though the fuel prices are revised on a daily basis in India, LPG rates are revised every month, and the changes are applicable from the beginning of every month.