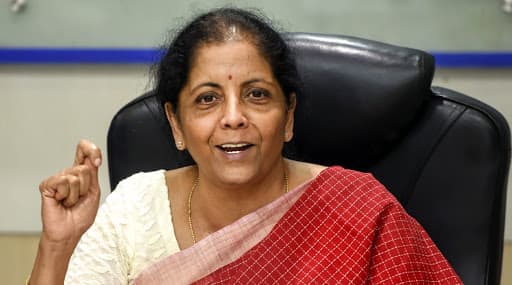 New Delhi, November 6: Finance Minister Nirmala Sitharaman on Wednesday announced a relief package for stalled housing projects across India by allocating Rs 25,000 crore. Cabinet approved the establishment of "special window" to provide priority debt financing for completion of stalled housing projects in the affordable and middle-income housing sector. Sitharaman said that the special window would ensure that home-buyers should get timely delivery of homes.
The Finance Minister said, "Special Window to provide funding to projects that meet criterias: Net-worth positive; affordable and middle-income housing project; on-going projects registered with RERA; reference by existing lender; will include stressed projects classified as NPA and those in NCLT." Economic Slowdown: House Sale Drops 9.5% in July-September Across 9 Major Cities, Says Report.
Press Briefing of Sitharaman:
Union Finance Minister Nirmala Sitharaman holds press conference in Delhi https://t.co/pGY3QmaHx6

— ANI (@ANI) November 6, 2019
Out of the total amount, the government will infuse Rs 10,000 crore, whereas, the State Bank of India (SBI) and state-run insurance company Life Corporation of India, along with sovereign and pension funds would contribute to raise remainder of the amount. According to the Finance Ministry, roughly around 1,600 housing projects, amounting to nearly 4.58 lakh home units, are stalled.
During the press conference said, "For purposes of funds to be set up, government shall act as sponsor and total funds committed by the government would be up to Rs 10,000 crores. Funds will be set up as Category-II Alternate Investment (AIFs) Fund registered with Securities and Exchange Board of India (SEBI)."
In September, the Finance Ministry excluded projects that had been labelled non-performing or which were in insolvency proceedings from the funding mechanism. The government also withdrew these two conditions. On Tuesday, Sitharaman said that the government is working with the Reserve Bank of India (RBI) to resolve issues faced by the real estate sector.