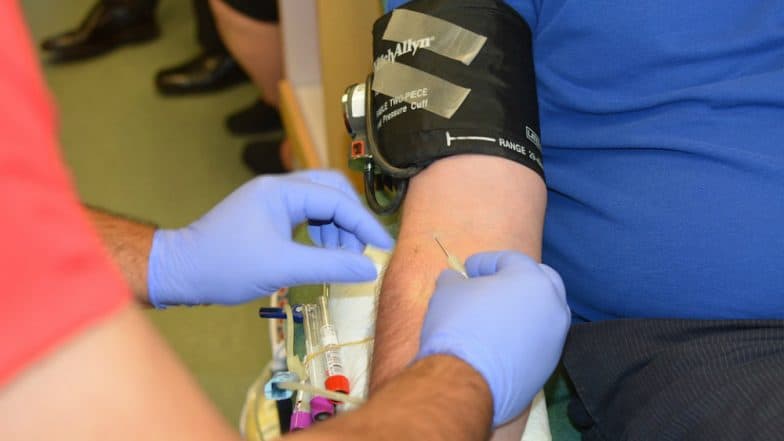 New Delhi, February 7: The number of swine flu cases in India have seen a sudden spike in 2019 as a  total of 6,601 people have tested positive for the disease in the country till date. The sharpest spike was reported in the first week of February taking the death toll due to swine flu to 226. In just a week, the H1N1 virus has claimed 31 more lives, while the number of those affected crossed the 6,000 mark. Rajasthan tops the list with 34 per cent of the total number of cases.  According to data released by the health ministry, nearly 2,030 have got infected with the virus in the first week of February. 
In Delhi:
On Wednesday, one death was reported in the national capital due to swine flu and 124 fresh cases have been recorded. According to the report of the city's Directorate General of Health Services, as many as 74 fresh cases of H1N1 virus were recorded on Wednesday, taking the total number of people affected by the flu in the city this year to 1,093. Reports inform that as many as 104 fresh cases of adults, 20 of children and one death were recorded on Tuesday. Reports inform that cases included 868 adults and 225 children.
According to a PTI report, at least 14 deaths have taken place in the national capital due to the viral disease-three in Safdarjung Hospital, 10 in Ram Manohar Lohia Hospital and one in AIIMS. In the wake of the mounting cases of the H1N1 infections in the city, the Delhi government on Wednesday issued a health advisory, prescribing the do's and don'ts.
In Rajasthan:
Rajasthan has recorded 88 deaths and 2,263 cases till February 5 this year.  Out of total 11,811 cases, 2,522 were tested positive case. Jodhpur is the worst affected district with 26 deaths reported due to the H1N1 virus. According to reports, around 42 percent deaths reported in the country happened in the state.
Reports inform that private hospital and diagnostic labs in Rajasthan, where swine flu has claimed over 80 lives this year so far, will conduct test for the flu in cheaper rates. In a meeting chaired by Special Secretary Health and Family Welfare Department Samit Sharma, the hospitals and labs agreed upon reducing the test fees to Rs 2,500 from Rs 3500. Swine Flu Case on Rise in Rajasthan: 210 Deaths Reported From State, Jaipur Worst Affected City.
In Telangana:
The southern state of Telangana in January 2019 had recorded the highest number of cases of swine flu. According to reports, a total of 245 cases were recorded in the state between January 1 and 27 as compared to 152 in Karnataka, 98 in Kerala, 77 in Tamil Nadu and 50 in Andhra Pradesh. According to reports, the health authorities in the state issued an alert to district officials to increase surveillance and refer suspected cases of swine flu to the nodal centres.
In Gujarat: 
Swine flu cases in Gujarat were seen rising at an alarming rate with five more patients dying in the last week. Over 100 fresh cases have surfaced from several areas across the state. On Monday, the state health department data put the number of swine flu deaths in the state since January 1 at 43. According to a report, one swine flu death was reported each from Banaskantha and Porbandar on Monday. Swine Flu: Symptoms, Causes and Treatment; Home Remedies To Prevent H1N1 Virus. 
Swine flu cases are on a rise across the country. In 2018, India reported 14,992 swine cases and 1,103 deaths due to it. According to the data, Punjab reported 30 deaths and 250 cases of the viral disease while Maharashtra recorded 138 cases and 12 deaths till Monday.
Seasonal Influenza (H1N1) is a self-limiting viral, air-borne disease spread from person-to-person, through large droplets generated through coughing and sneezing, indirect contact by touching a contaminated object or surface.  In a bid to curb the spread, people have been asked to avoid visiting crowded places in the swine flu season and stay more than an arm's length distance away from persons sick with flu.