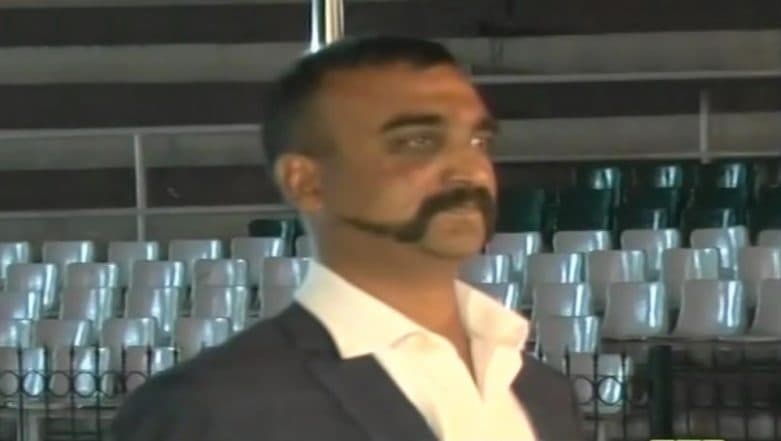 Srinagar, April 20: The Indian Air Force (IAF on Friday transferred Wing Commander Abhinandan Varthaman out of the Srinagar airbase amid concerns over his security in Kashmir valley. The IAF officer has been posted to an important airbase in the Western sector. Earlier in the day, reports surfaced that there are high chances of Varthaman returning to a fighter cockpit soon but only after the final clearance by the Bengaluru-based Institute of Aerospace Medicine (IAM).
According to the Hindustan Times report, the decision in this regard will be taken after the 35-year-old IAF pilot passes a series of tests that he has to undergo in the coming weeks. Wing Commander Varthaman had shot down a Pakistan Air Force F-16 fighter aircraft on February 27 during an aerial engagement with Pakistan Air Force after its fighter jets violated the Indian airspace. His plane was also hit in the aerial fight. The IAF officer ejected safely but his parachute drifted to Pakistan occupied Kashmir (PoK).
Wg Cmdr Varthaman was captured by the Pakistan Army. He returned after 60-hour captivity in Pakistan on March 1 through Attari-Wagah border. After the IAF officer returned to India, he was taken for a detailed medical check-up as a check-up is mandated particularly because the officer had to eject from an aeroplane which would have put his entire body under great stress. The IAF pilot went on leave around 12 days ago after security agencies completed a nearly two-week debriefing after his return from Pakistan.