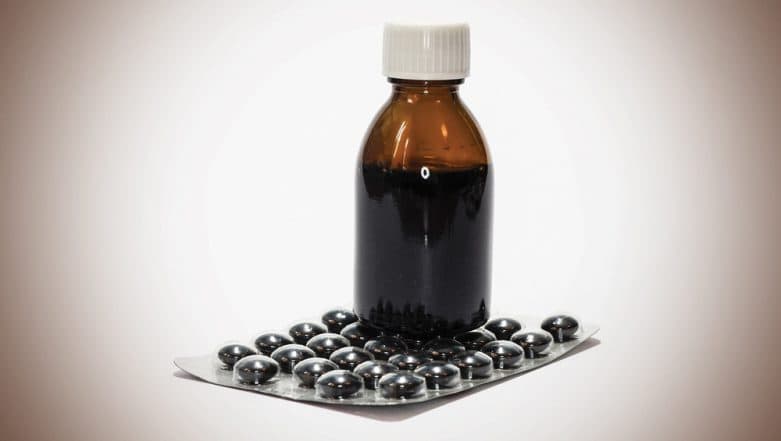 Getting adulterated food or basic supplies is one of the major problems citizens have to face in some parts of the country. And now in a shocking incident from capital city Delhi, worms were found in a cough syrup administered to a patient at Rajan Babu TB hospital. The incident has created fear among the citizens now with regards to buying medicines. The authorities of Municipal Corporation of Delhi have decided to look into the matter and said would take the necessary actions. Worms Found in Chocolates Bought From Karachi Bakery in Hyderabad, Pictures go Viral.
According to a report, a man visited the Rajan Babu TB hospital on Saturday, March 16. He wanted to take medicines for his cough problem. He was given a cough syrup from the hospital. On closely watching through the glass bottle, he found worms in the bottle! With the help of a local NGO, he brought it to the notice of the hospital authorities. A senior official from the North Municipal Corporation of Delhi said they will look into the matter and whoever is found guilty will be severely punished. Further inquiries are being done into the matter about whose bottle it was and was it given from hospital stocks. IKEA Hyderabad Store Served Biryani With a Worm! Restaurant Fined For Rs 15000.
In another medical apathy that was reported from a Delhi hospital, worms were found inside the wounds of a patient admitted in ICU in the Sushruta Trauma Centre. Despite asking the staff to remove them, there was no action taken and the wounds started stinking. About 30 wounds were removed from the wounds.