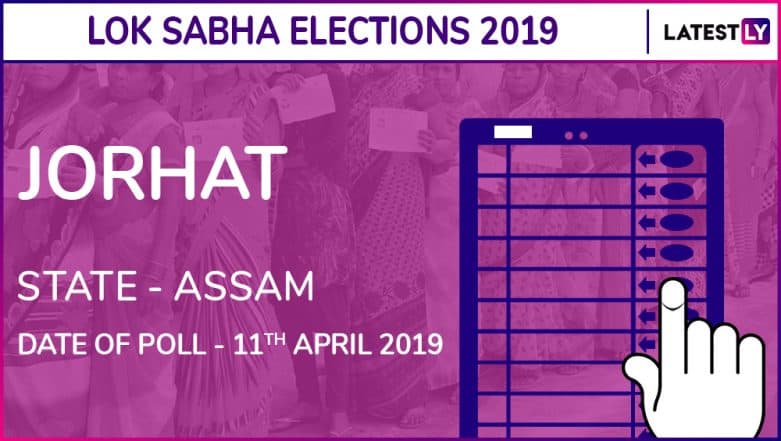 Lok Sabha Elections: The results of Jorhat Lok Sabha Constituency has been declared. BJP candidate Topon Kumar Gogoi won and is elected as the Member of Parliament (MP) in the Jorhat constituency, bagging 81,425
votes, while Sushanta Borgohain  from Indian National Congress (INC) trails in this year's general elections. The counting of votes on the Parliamentary seat in Assam began at 8:00 am on Thursday, May 23. Voting took place for the Jorhat seat in the first phase of Lok Sabha Elections 2019. 
In Jorhat, the key candidates for the General Elections 2019 are Kanak Gogoi (Communist Party of India), Sushanta Borgohain (INC), Topon Kumar Gogoi (BJP) and Ribulaya Gogoi (AITC).  However, the last date for filling nominations was March 25, 2019, and the scrutiny of submissions was the next day, March 26, 2019. Again, the last date for withdrawal of candidature for the Lok Sabha Elections was March 28, 2019. Lok Sabha Elections 2019 Schedule. 
Watch Video: Lok Sabha Elections 2019 Phase 1 Schedule
The Lok Sabha Elections 2014 in Jorhat was won by the Bharatiya Janata Party (BJP) candidate, Kamakhya Prasad Tasa, who bagged 4,56,420. Bijoy Krishna Handique, member of Indian National Congress (INC) was the runner up that year, who managed to achieve 3,54,000 votes. Besides, Kamakhya Prasad Tasa is also the current sitting member of parliament of the Jorhat constituency.
The 2019 Lok Sabha Elections will be conducted from April 11 to May 23. The voting this year will take place in seven phases between April 11 to May 19, 2019. The final counting and declaration of Lok Sabha Elections' Result will be held on May 23, 2019.