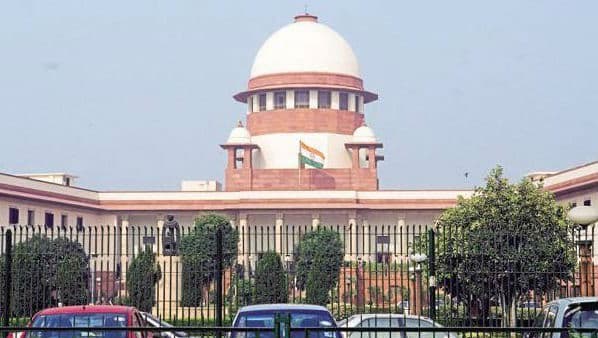 New Delhi, September 23: The Supreme Court of India on Monday heard a petition filed by the disqualified legislators of Karnataka assembly, who have sought a deferment in the assembly bypolls scheduled by the Election Commission in the state next month. Finding merit in the ex-MLAs' plea, the apex court asked the polling body to respond to their notices by Wednesday, when the bench will hear the matter again.
The 15 former MLAs were disqualified from office by ex-Speaker of Karnataka Assembly, KR Ramesh, under the anti-defection law. The legislators, who were in touch with the BJP, had defied the party whip by not participating in a crucial trust vote called by the then Chief Minister HD Kumaraswamy in July. Bypolls in 15 Karnataka Seats to Decide Fate of BS Yediyurappa-Led Nascent BJP Government.
Kumarswamy had lost the vote of confidence which led to the fall of his government. BS Yediyurappa was subsequently elected as the new Chief Minister in a fractured House, with 107 MLAs -- 105 from the BJP and 2 independents -- backing his government.
KR Ramesh, who had subsequently resigned as the Speaker, suspended the rebel MLAs in his final decision before demitting Office.
The rebel MLAs who have been disqualified are: MTB Nagaraj, BC Patil, ST Somashekar, Pratap Gowda Patil, Shivaram Hebbar, R Roshan Baig, Anand Singh, BA Basavaraja, Munirathna, AH Vishwanath, K Sudhakar, K Gopalaiah, Shrimant Patil and Narayana Gowda.
Their disqualification necessitated the bypolls in the 15 constituencies. For the Yediyurappa government to secure a single-party majority, the BJP needs to win at least seven of the seats being contested in the bypolls.