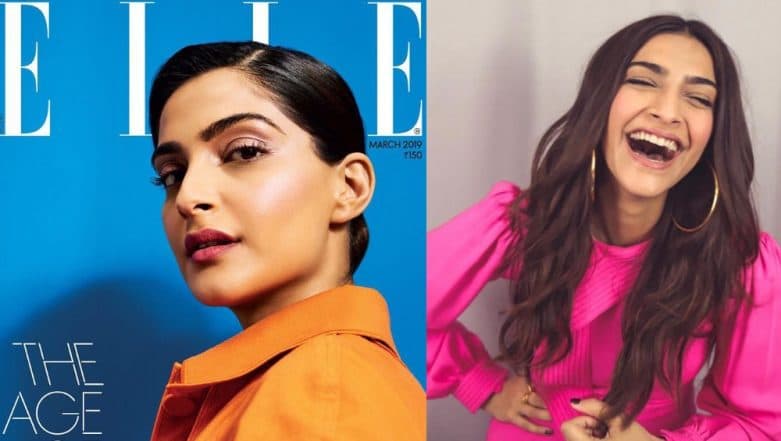 Sonam Kapoor, an actor by profession and an active feminist by beliefs, looks bold and gorgeous on the cover of Elle magazine. Keeping the tone of the cover as bold, strong and dynamic, Sonam loos like she's ready to conquer the world. Not that it is surprising considering how she has been taking up interesting roles and experimenting with scripts. And she does everything with style! On the cover of the magazine, the actress is seen donning a wool coat by Fendi as she is perched on a blue background with her hair neatly combed and tied in a bun.
Captioning the cover as "@sonamkapoor has truly come into her own now. She's been fiercely individualistic, right since the release of her first film in 2007. More than a decade later, over 20 films strong, a National Award under her belt, and a burgeoning fashion empire, she's rightfully enjoying her view from the top. Sonam is the real deal. The actor is proof that you really can have it all—if you're willing to work for it," Elle magazine has done a pretty good job with their March issue. With this, we can't wait to see the inside pictures from the photo shoot as they seem promising.
Sonam Kapoor on Elle cover
As you can see, the cover has the words "The Age of Elegance" etched neatly with Sonam's face on it. They couldn't have been more apt about the cover as it does look every bit elegant with Sonam keeping a stoic yet intimidating expression while the minimal makeup makes it a wholesome picture. We will be seeing Sonam next in Zoya Factor alongside Dulquer Salmaan.