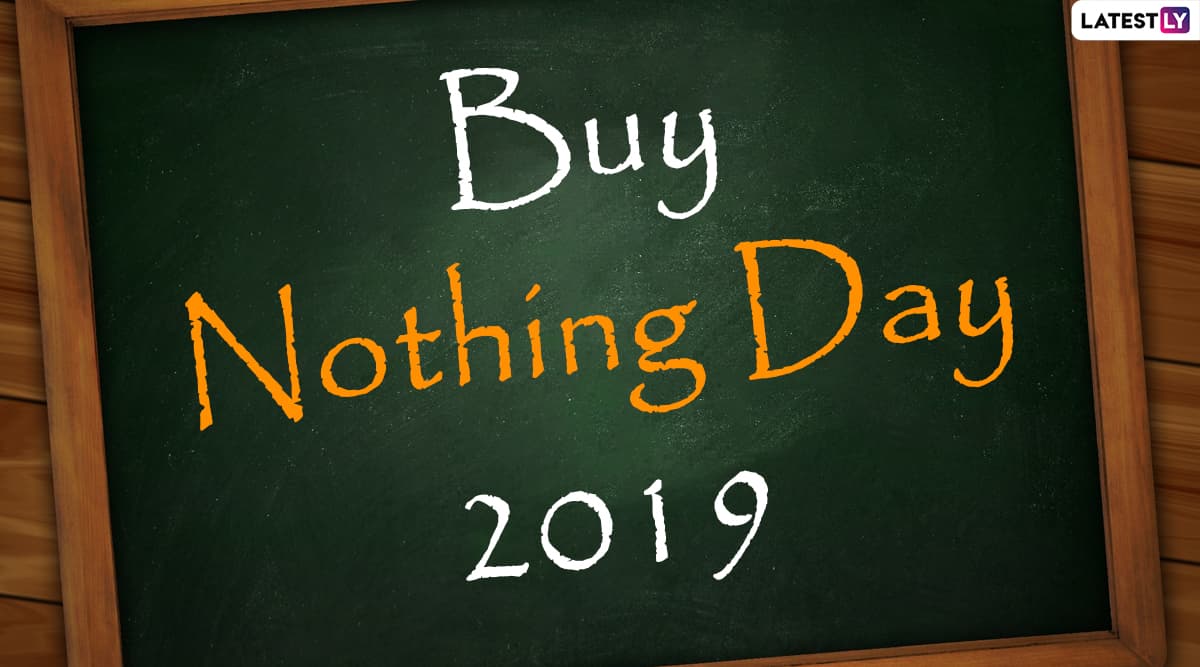 As a protest against consumerism, Buy Nothing Day is celebrated every year. In the United Kingdom, North America, Sweden and Finland, it is observed a day after US Thanksgiving, concurrent to Black Friday. Whereas, in other parts of the world, this day is held on the last Saturday of November. Buy Nothing day 2019 is observed on Friday, November 29. Black Friday 2019 Funny Memes: Netizens Share Jokes While Preparing to Shop For Big Discounts During Festive Season.
Buy Nothing Day is observed by refraining from shopping or buying anything for 24 hours. To take part in this mission, one just needs to spend a day without purchasing. First organised in Canada in September 1992 as a "day for society to examine the issue of overconsumption."
When is Buy Nothing Day Celebrated?
It is celebrated every year on the same day as Black Friday. In some countries, it is also celebrated on last Saturday of November.
Going to history, this day was founded by artist Ted Dave in Vancouver. For the first time, Buy Nothing Day was organised in September 1992. In 1997, this day was Friday after Thanksgiving, which is also celebrated as Black Friday. The initial promoter of this campaign was a Canada based NGO called The Adbusters Foundation.
In 2000, the promotions of Buy Nothing Day by Adbusters were denied by all tv channels except CNN. Soon, the campaigns saw a massive rise and came under the limelight. The day which was merely celebrated by few is now observed by millions of people in 65 countries.