It has been three years since the nation bid an emotional farewell to former President Avul Pakir Jainulabdeen Abdul Kalam. Dr Kalam left behind a legacy of self-confidence and determination that, despite its limitations, India can stand up in confidence with the rest of world powers. His soulful words give us the strength to excel concerning development, science and technology, education or any other field. On his third death anniversary, individuals across the country pay homage to the scientist, teacher and inspirational leader by sharing his wonderful quotes and pictures on social platforms.
Known as the People's President, the 11th President of India Dr Kalam died on the evening of July 27 on Shillong. While delivering a speech at the Rajiv Gandhi Indian Institute of Management (RGIIM), at the age of 83, the 'Missile Man of India' passed away from a cardiac arrest. "When I am dead, do not declare a holiday. Instead, work a day extra," Dr Kalam's thoughtful words which hold true especially on his death anniversary. In his remembrance, here we have compiled a few A.P.J. Abdul Kalam's popular quotes that motivate each and every individual in India.
"You have to dream before your dreams can come true." A.P.J. Abdul Kalam
"Look at the sky. We are not alone. The whole universe is friendly to us and conspires only to give the best to those who dream and work." A.P.J. Abdul Kalam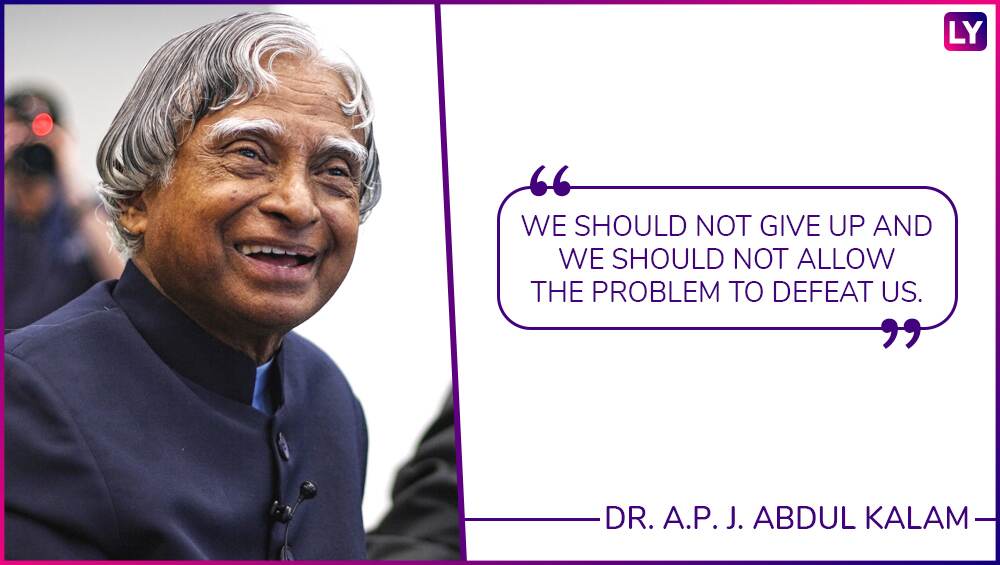 "We should not give up and we should not allow the problem to defeat us." A.P.J. Abdul Kalam
"Be more dedicated to making solid achievements than in running after swift but synthetic happiness." A.P.J. Abdul Kalam
"The youth need to be enabled to become job generators from job seekers." A.P.J. Abdul Kalam
"To succeed in your mission, you must have single-minded devotion to your goal." A.P.J. Abdul Kalam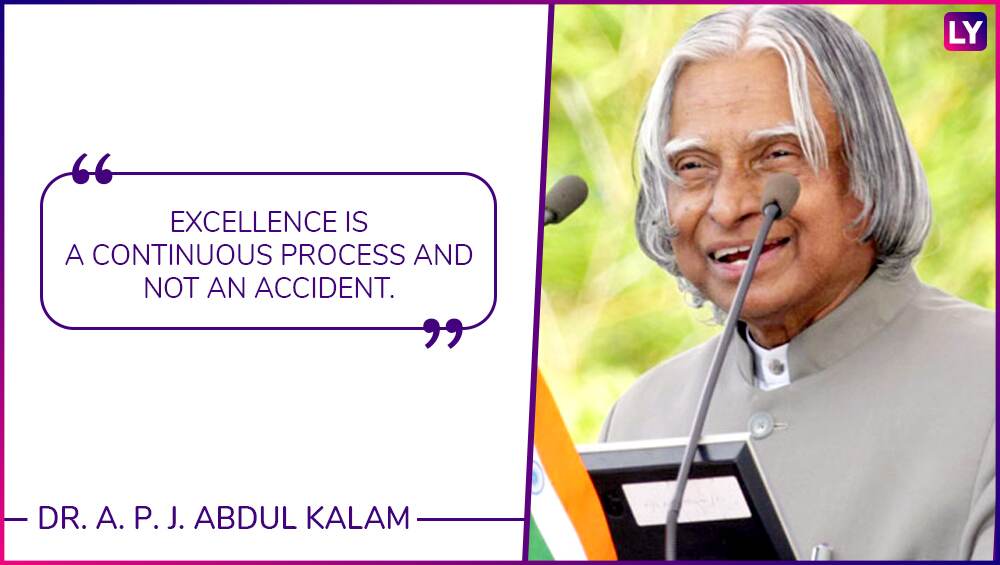 "Excellence is a continuous process and not an accident." A.P.J. Abdul Kalam
"To become 'unique,' the challenge is to fight the hardest battle which anyone can imagine until you reach your destination." A.P.J. Abdul Kalam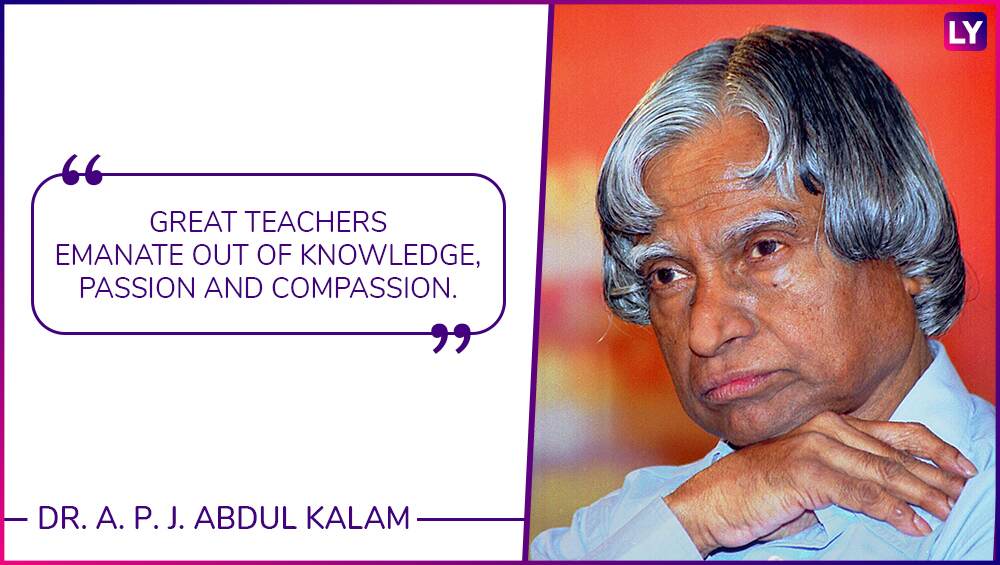 "Great teachers emanate out of knowledge, passion and compassion." A.P.J. Abdul Kalam
"India should walk on her own shadow - we must have our own development model." A.P.J. Abdul Kalam
A man of shrewd scientific knowledge who had spent most of his life at India's civilian space program and Indian Space Research Organisation (ISRO), Dr Kalam will always be reminisced for his simplicity, humility and inspiring words.