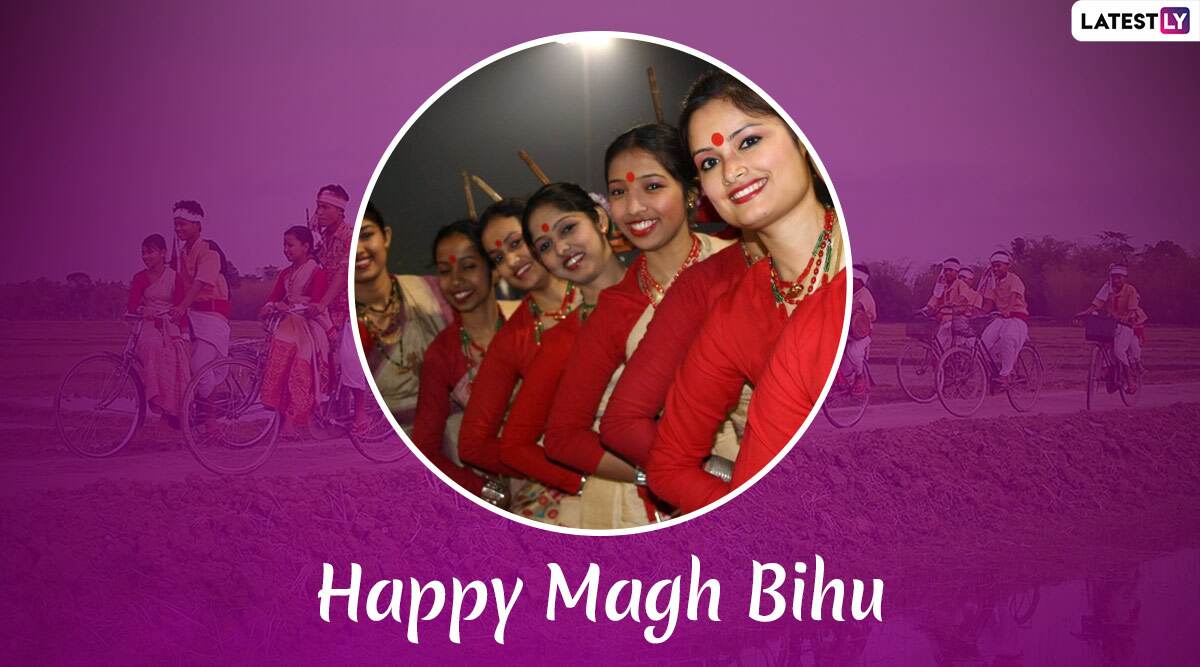 Magh Bihu, Assam's harvest festival is here. Assamese community across the state are currently in their joyous mood as they mark their annual auspicious festival of Magh Bihu, also called Bhogali Bihu. It is Assam's celebration of Makar Sankranthi. The sound of Pepa can be heard playing from corners of the state, with people engaged in their traditional Bihu dance. With the ongoing celebration, individuals also send Happy Magh Bihu wishes to each other to keep the traditional spirit alive. While we celebrate Magh Bihu 2020 today, January 15, here we bring you some meaningful Bhogali Bihu messages in Assamese that you can send to your near ones. These Happy Magh Bihu 2020 wishes in Assamese will rightly accompany the WhatsApp stickers, GIF images and can even serve as the accurate SMS templates and Facebook greetings to send Bhogali Bihu messages.
The traditional celebration of Magh Bihu, like other festivals, has been redefined with the additional ritual of sending wishes. The advent of online messaging apps has made it easier for people to stay connected when they are living in different corners of the world, especially during festivals. The exchange of festival greetings is a way that keeps everyone close to each other and so that no one feels alone. These Happy Magh Bihu 2020 wishes are no less! And it is even more special, because the Bhogali Bihu 2020 messages are in Assamese. Magh Bihu 2020 Special Recipes: From Masor Tenga to Narikol Pitha, 5 Assamese Delicacies to Savour on Bhogali Bihu. 
Along with the Magh Bihu 2020 wishes and messages, we have also attached the direct link to download the Bhogali Bihu WhatsApp stickers. You can send these Magh Bihu 2020 greetings to your friends and family, people who are staying far on this auspicious festival. Laru, Pitha, Doi-Sira, Enjoy These Assamese Traditional Dessert Recipes on Bhogali Bihu.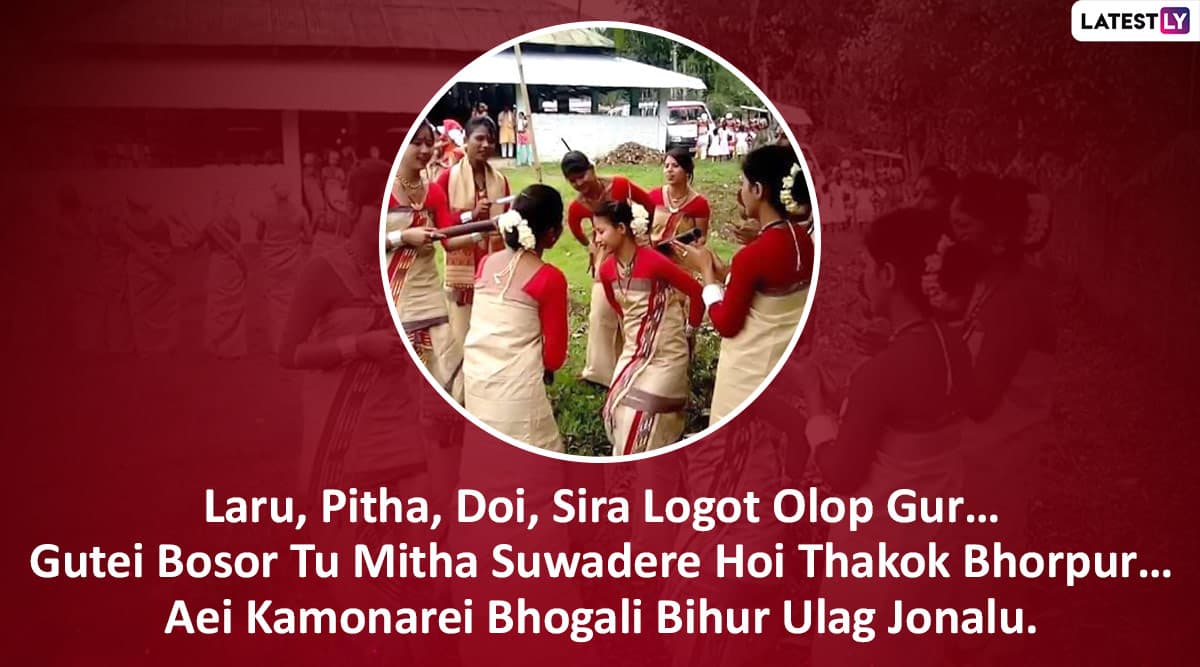 WhatsApp Message Reads: Laru, Pitha, Doi, Sira Logot Olop Gur… Gutei Bosor Tu Mitha Suwadere Hoi Thakok Bhorpur… Aei Kamonarei Bhogali Bihur Ulag Jonalu.
WhatsApp Message Reads: Atikoi Senehor Mugare Mekhela, Atikoi Senehor Maku, Tatukoi Senehor Magh Bihuti Napati Kenekoi Thaku. Happy Magh Bihu.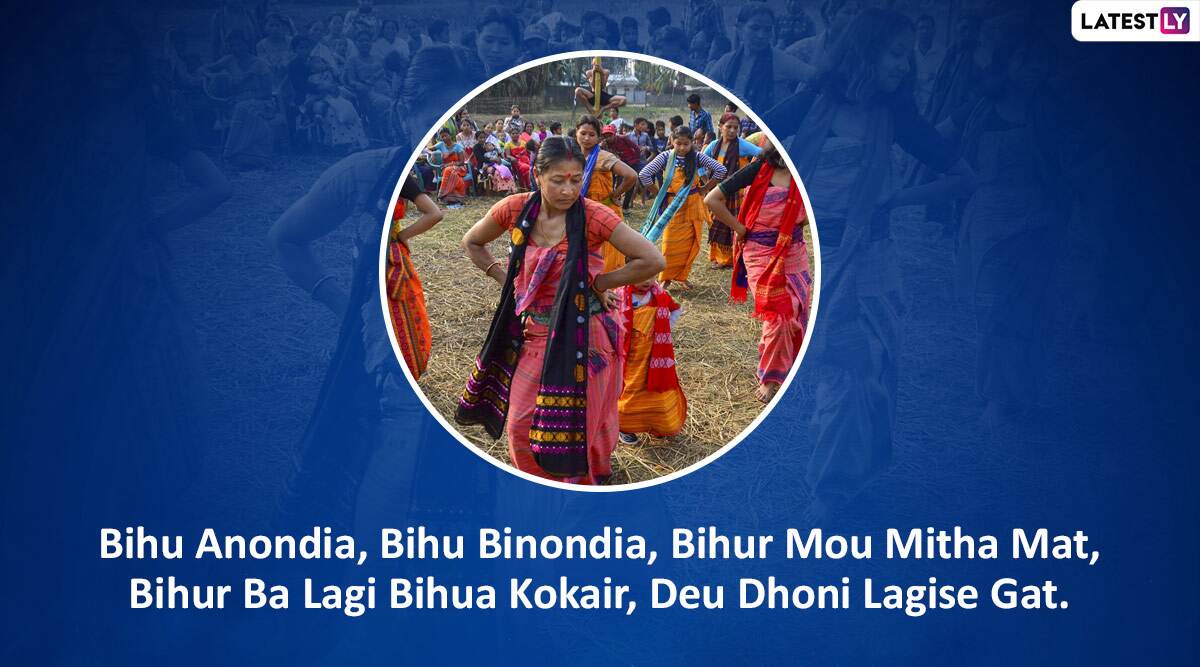 WhatsApp Message Reads: Bihu Anondia, Bihu Binondia, Bihur Mou Mitha Mat, Bihur Ba Lagi Bihua Kokair, Deu Dhoni Lagise Gat.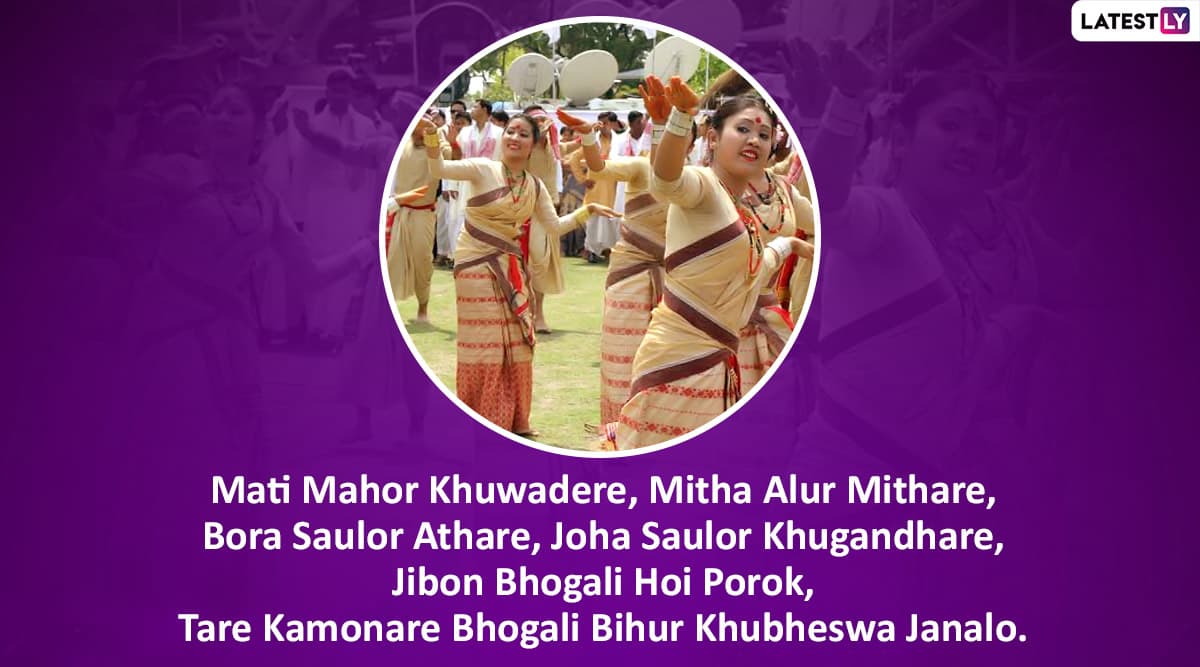 WhatsApp Message Reads: Mati Mahor Khuwadere, Mitha Alur Mithare, Bora Saulor Athare, Joha Saulor Khugandhare, Jibon Bhogali Hoi Porok, Tare Kamonare Bhogali Bihur Khubheswa Janalo.
Magh Bihu 2020 WhatsApp Stickers
All the Android phone users can visit the Play Store app, where they can find the WhatsApp stickers dedicated to many festivals. For Magh Bihu 2020 WhatsApp stickers, you can click HERE to download and send it across to mark the festival.
We hope that the above Happy Magh Bihu 2020 wishes in Assamese will be useful to you on the auspicious occasion. Send these greetings and welcome longer days with joy. Happy Magh Bihu!