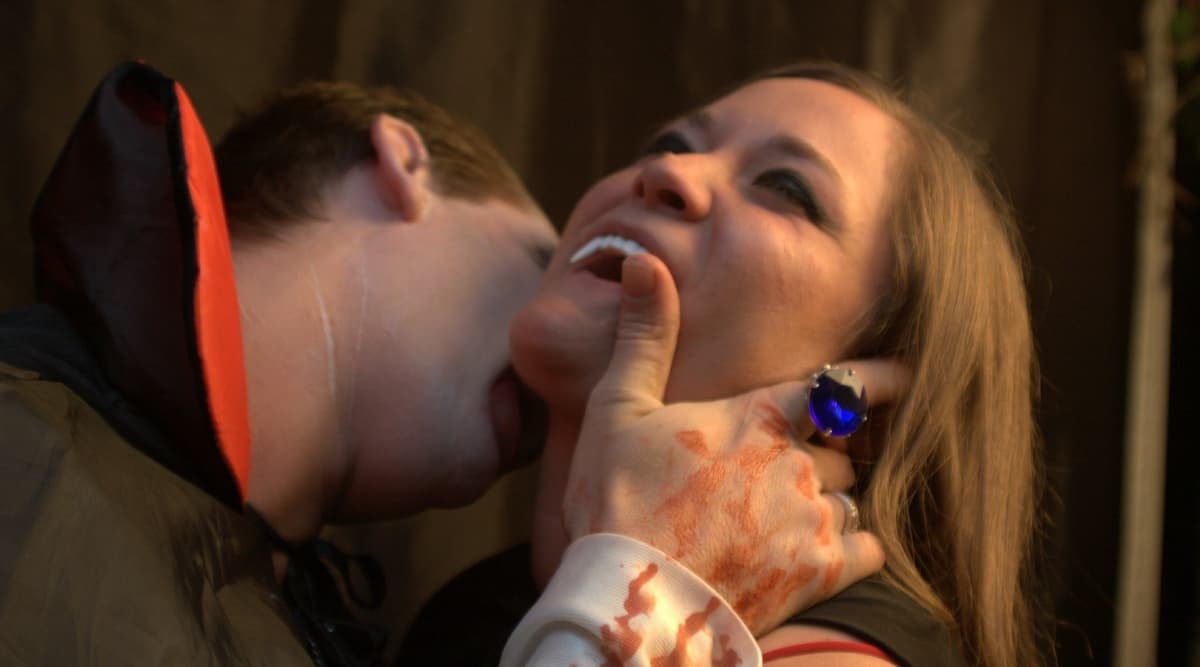 Halloween can be a great time to get freaky in the bedroom and try some new things. While you dress up in the character you fantasise, you get an excuse to get really wild and finally do that role play you have been dreaming about. Halloween can be the ultimate time to explore your desires like never before. If you do not know how to amp up your Halloween sex, we have you covered. Here's how you can make your Halloween sex night a night to remember.
Figure Out Your Fantasies
The first step is to figure out what kind of role plays would actually turn you on. Perhaps you always had a thing for your boss and would love to do a workplace Halloween scene or maybe there is a Halloween sex scene that you would want to try? Vampire sex is hot to say the least. Halloween 2019 Costume Ideas: Google Reveals Eeriest Outfit Searches for the Spooky Festival, Check Out Top-10 List From 'It' to 'Chucky'!
Have a Fantasy Chat
Once you know what you would want to try, share your desires with your partner. Remember that all good role-playing starts with a conversation. Talk  your fantasies out at length because you do not want to have an awkward moment when you are in the act. It is important to ensure that you are both willing to explore the adventure.
Set Boundaries
Once you are in the same page with your partner, set clear boundaries that you both agree to follow. Be crystal clear with each other about what you will and want you won't. For example, if you are open to light bondage, think about what extent you would want to go. Halloween Sex Positions: Spooky Ways to Have Sex to Spice Up Your Monotonous Sex Life. 
Prepare For the Role Play Foreplay
Keeping a few things ready such as fishnets, stripper heels, or some latex doctor gloves can go a long way in building up the anticipation. You will not only get your partner super excited but you will also give them a chance to get into the character. Plan the whole thing out over text and keep fantasising about the evening.
Make Each Other Feel Sexy
Its nerve wrecking to try something new in sex but the key is to keep compliments flowing from both sides. Be vocal about how much your partner turns you on. Role play is funny, silly, hot, and often super weird. You do not have to follow a strict script so don't put so much pressure on yourselves. Holloweenie, A Sex Toy That Lets You Masturbate in Public With 'Ghost' Mode Introduced on Halloween 2018. 
Reconnect After Sex
Reconnecting after sex is crucial. It is the time where you can talk about everything from new fantasies you would like to explore, to boundaries you didn't know you had. You will figure out what's working for your partner and what isn't. This will help you reconnect as a couple and decompress from the excitement of the Halloween role play fun.
Add another thrill to your lovemaking by using a vibrator. No matter what position you and your partner decided to spice things up with, this sex toy will guarantee to turn your night into a full-blown fire!
(This Article Is Only for Informative Purpose and Shouldn't Be Substituted for Professional Advice. Moreover, Laws Regarding the Subject Discussed Above May Vary According to Regions)