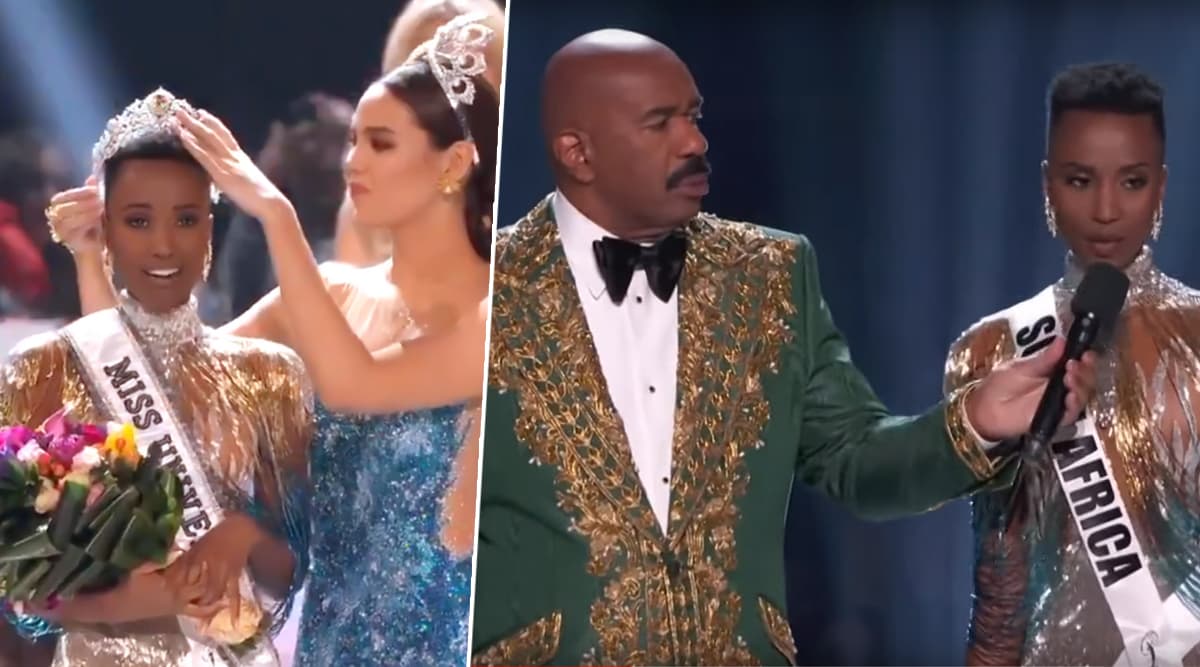 Take a bow to the queen! After a long wait, we finally got our Miss Universe 2019 winner. This year, it is the South African beauty, Zozibini Tunzi who bagged the prestigious title at the 68th edition of the Miss Universe 2019 beauty pageant. Her glorious victory is making every girl proud and why not! It is not only her beauty and extravagant representation at the costume competition, but also her powerful answer that made her the winner. Did you hear it what our Miss Universe 2019 said? Before she was given the 'Power of Unity' crown, the top 3 finalists including Miss Puerto Rico and Mexico had to answer the same question during the Final Word Portion of the competition. We have attached the video of Miss Universe 2019 final winning answer moment, in case you missed! Miss Universe 2019 Winner Is Zozibini Tunzi, Here Are Five Things to Know About Miss South Africa. 
The question for Final Word competition at the Miss Universe 2019 beauty pageant was, "What is the most important thing we should teach young girls today?" To this, Zozibini responded that she wants to teach young girls "leadership" and urged them to take place in society.
"I think the most important thing we should be teaching young girls today is leadership. It's something that has been lacking in young girls and women for a very long time, not because we don't want to but because of what society has labelled women to be. I think we are the most powerful beings in the world and that we should be given every opportunity and that is what we should be teaching these young girls, to take up space, nothing is as important as taking up space in society and cementing yourself, thank you," Zozibini answered at the beauty pageant. Miss Universe 2019 Winner Name is Zozibini Tunzi of South Africa; Miss Puerto Rico and Miss Mexico Declared 1st and 2nd Runner-Up at 68th Annual Miss Universe Competition. 
Watch the Video of Miss Universe 2019 Winning Answer Moment:
The crowd's loud cheer was itself proof that Zozibini's answer impressed the many. Her intelligence, beauty, grace and confidence wowed the panellists who declared the 26-year-old as the Miss Universe 2019 winner. Catriona Gray crowned her successor and put the million dollar-worth piece on her head as she walked the ramp, in happy tears and waving the crowd who continued to cheer her victory. This is just a beginning for her. We are sure that with the Miss Universe 2019 crown, Zozibini will have more success to achieve and she will make all of us prouder!