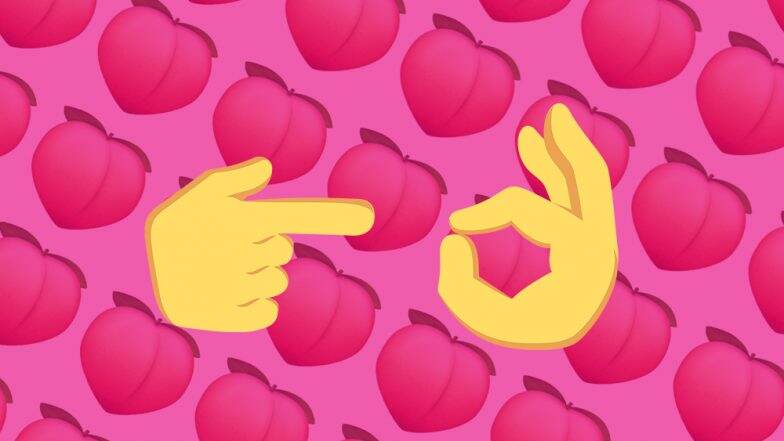 Emojis are the key to good sex. Could you have imagined a world where we would have to hear that? Turns out, this is the world that says good usage of emojis could lead to better dating and sex life. A New research has recently revealed that the way you use your emojis could impact on your sex and relationships life in a positive way. They don't say that you start using emojis to get laid but more about the texting style. The gist is that emoji-laden conversations have better chances of improving your sex and dating life. In fact, two studies, from the Kinsey Institute at the Indiana University and Lake Forest College in Illinois, regular usage of emojis and emoticons could land you more dates and better sex life. The research found out that people who use emoji and emoticons better engaged in sexual activity more often than the people who refrain from using emojis in their conversation. Emoji Vibrators! Inspired by WhatsApp Emojis Online Adult Retailer Lovehoney Introduced Oh-Moji Toys. 
The research surveyed was done on over 5,300 single American adults whose age ranged from 18 and 94. They found out that 30% of them who use emoji, even the old school emoticons when having conversations with dates. They found that people using emojis more than others landed more dates and sex in life. As per the second study, researchers analysed the emoji use and sexual lives of 275 people between the ages of 18 and 71 to found that "those who frequently used emoji were more 'successful' in the world of dating." However, we are forgetting some of the emojis that carry sexual meanings what is the impact of those emojis?
Well, until another research finds that out, here are 10 sexual meanings of emojis:
Explaining the reason behind this, researchers said: "Emojis appear to be an important aspect of social behaviour in today's digital world, and can be used strategically as affective signals, particularly in the domain of human courtship."
MetroUK/