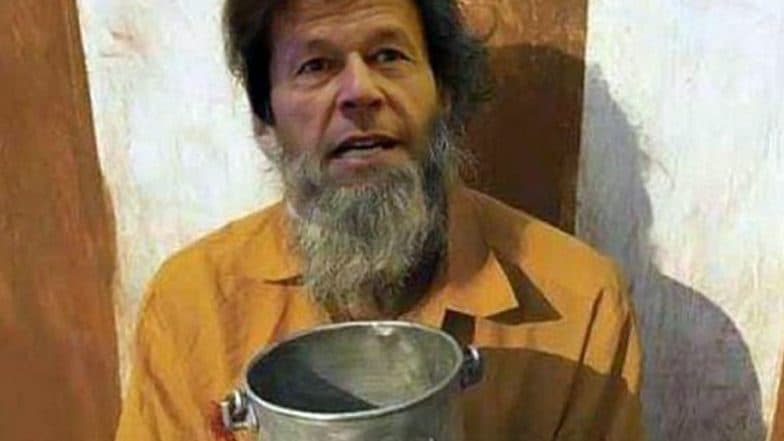 New Delhi, August 17: Pakistan Prime Minister Imran Khan is known by a lot of names, but the Hindi word for a beggar is the last thing that anyone would associate with the former cricketer turned politician. However, that is exactly what search engine Google shows when one searches for the word Bhikari on Google. Abrogation of Article 370: Pakistan PM Imran Khan Welcomes UNSC Meeting on Jammu and Kashmir.
Indian users on Twitter went berserk after the anomaly. The Pakistan Prime Minister appeared in various forms morphed into the image of a beggar when users typed Bhikari on Google. Donald Trump Asks Imran Khan to Reduce Tensions with India Through Bilateral Dialogue.
See Funny Memes and Comments on Imran Khan in the Tweets Below 
Woah!!! 🤣🤣🤣#bhikari @ImranKhanPTI 🔥🔥🔥🤣🤣🤣🤣🤣

Woah

Google got no chills...

Back off...

Stay in your Porkstan...

Give POK back or kaheke lunga ...#UNSCKashmir pic.twitter.com/UFaWtNSE9H

— Supratim maitra (@MaitraSupratim) August 17, 2019
Users Show the Procedure Below
Did a google search with the word "Bhikari" (in english, beggar). It showed the photos of @ImranKhanPTI . LMFAO. Well done @Google .#UNSCKashmir #PakistanTerrorState #Pakistanhumiliated #KashmirWithModi pic.twitter.com/HTnKI33DNv

— Ola_Hu_Uber (@kehne_wala) August 17, 2019
More Images in the Tweet Below
Even google knows that @ImranKhanPTI is a bhikari 😂 #UNSC pic.twitter.com/MLtbklPaAL

— Bαℓαנι (@BJTweets201) August 17, 2019
Users Just Can't Get Enough
PS: GOOGLE THE WORD BHIKARI AND SEE THE IMAGES THAT COME UP...

YOU'LL BE ENLIGHTENED.. WE WERE DELIGHTED 😂🤣😂🤣😂🤣😂🤣😂🤣😂😂🤣😂🤣😂😂🤣😂.

Theek se khaane ki aukaat nahin chala hai dehshatgardi karne.. world please call off this bastards bluff.

ONE FOR YOU 🤑🤑🤑 pic.twitter.com/QtCZGAtfqn

— Chowkidar Chinmay Alat (@Chinmay_Alat) August 17, 2019
Users Gave Further Proof
Connection between #bhikari & @ImranKhanPTI according to the google. 😂@TajinderBagga @vivekagnihotri @KapilMishra_IND @ExSecular @BabaBenarasi @shreyash01 pic.twitter.com/raoQkvJM1u

— Shubhanshu Kushwaha (@shubhanshu_vns) August 17, 2019
This is just the latest negative trend that has come up in regard to Pakistan Prime Minister Imran Khan. The derogatory anomaly is perhaps in context to Pakistan's crumbling economy and its alleged dependence on the US for funds. However, there were few who also criticised the trend citing Imran's stature and the position he holds.