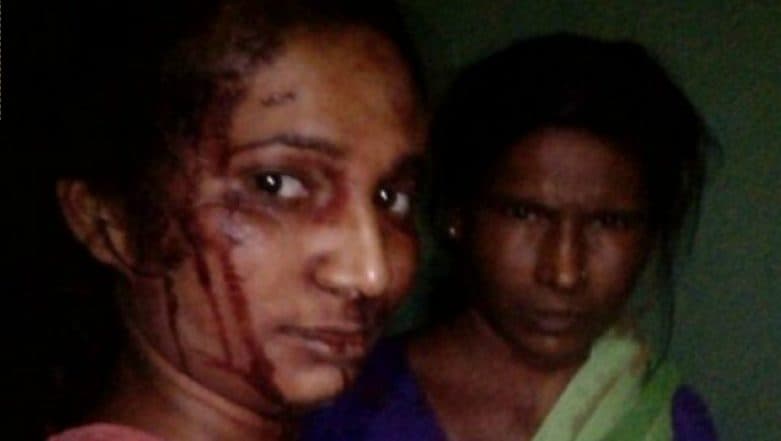 A 23-year old woman from India's Western Maharashtra fought off a tiger very bravely with the help of just a stick. The tiger attacked Rupali Mesharam's goat and when she heard her goat scream, she rushed out. She just took a stick and tried to hit the tiger which attacked her back. The girl has suffered from injury marks on her face and managed to survive. Her mother came out to her rescue and she too was injured in the process.
Rupali was rushed to the hospital along with her mother and both are now discharged. While the doctor has appreciated her courage for fighting off the wild animal, he also said that it could have been fatal, had the tiger bit her. The horrific event occurred last week but has only come to light recently. Rupali had managed to take her picture after the attack which shows her injured and bloodied face. Not just her face, she also suffered injuries on her head, waist, legs, and hands but all of them were luckily superficial, thus helping in her quick recovery.
Her head injury resulted in her CT scan and she was kept under observation for few days. "I thought my daughter was going to die," her mother Jijabhai told BBC. The mother too is recovering from her injuries. 10 days post the attack, Rupali looks absolutely fine. However, the goat which resulted in the attack could not survive. The family did call the forest guards but the tiger had left as the guard took about 30 minutes to reach the spot.
Rupali definitely showed courage but the attack could have cost her her life. The girl has recovered but she is only more courageous. "I am a bit worried about returning to my village so soon after an attack like this, but I am not scared," she said in the report.