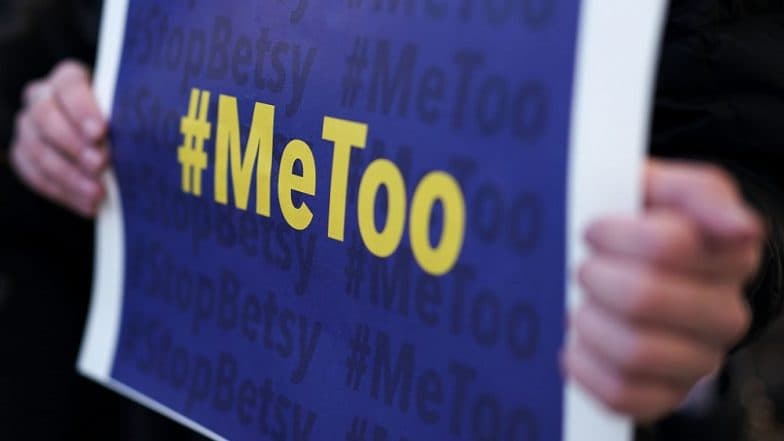 Mumbai, October 15: #MeToo movement has gained momentum in India ever since many actors, journalists and other female professionals have come out on social media to shame their sex offenders. In the latest case, a Mumbai-based designer Sanket Avlani, co-founder of the popular Taxi Fabric art and lifestyle brand has been accused of sending dick pics by Swapna Nair, a creative entrepreneur. Nair posted a powerful statement on social media platforms in which she alleged that Avlani made unwanted sexual advances. #MeToo in India: Terribly Tiny Tales Co-Founder Chintan Ruparel Steps Down Following Allegations
Both Nair and Avlani worked together several years ago. They were in touch after the founder of Taxi Fabric left the job. The creative entrepreneur alleged that Avlani sent lewd messages to her. She also claimed that after her post many other women also came out against the founder of Taxi Fabric. In the post, Nair said that she regrets being weak as she did not stand up against Avlani back then. #MeToo to Hit Amitabh Bachchan? Who Are These Women Sapna Bhavnani Is Talking About Who Allegedly Suffered At The Hands of Big B?
Sanket Avlani, founder of @TaxiFabric #TimesUp because some men cannot keep it in their pants. Honestly, this story is so embarrassing, I wanted to keep it anonymous. Thank you @TheRestlessQuil for giving me the courage to speak. I bow down to the Devi (Goddess) in you. Thank you pic.twitter.com/4hSL3K8R6i

— Swapna Nair (@nairswapna) October 13, 2018
Various well-known personalities have been named and shamed under #MeToo movement. It all started after a Bollywood actress accused veteran film actor Nana Patekar of sexually harassing her on movie sets. Film director Sajid Khan and actor Alok Nath have also been accused of sexually harassing women. The movement has even gripped the Indian Politics; a woman journalist accused Bharatiya Janata Party minister MJ Akbar of inappropriate behaviour during a job interview.