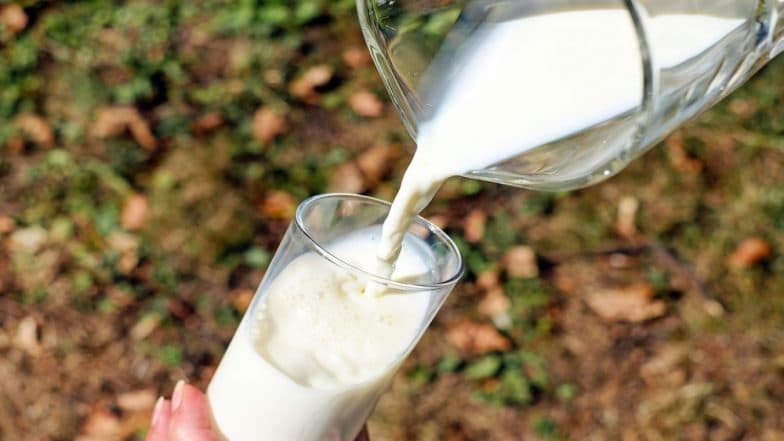 Animal rights campaigners from People for the Ethical Treatment of Animals (PETA) faced a wrath of the people on social media when they announced that consuming milk is for the white supremacists. To give their message about the harm done in the dairy industry they attached an article from last year calling out to white nationalists who enjoy milk. But the social media met their point with a barrage of jokes, memes and some angry reactions. Chocolate Milk May Be Best Post Workout Drink for Exercise Recovery. 
PETA shared their blog link to highlight an article published in The New York Times which analyzed how extremist politics is linked to milk consumption. The story goes on to state that biologists are worried that certain groups will use genetic differences to promote their supremacy over others. PETA in their blog mentions, "cow's milk really is the perfect drink of choice for all (even unwitting) supremacists, since the dairy industry inflicts extreme violence on other living beings." Social media was not impressed and have called more jokes against the activists. Amul is Making Camel Milk Chocolates, Know the Health Benefits & How is it Different From Cow Milk. 
Check PETA's tweet on Milk Consumption and White Supremacy
Cows' milk has long been a symbol used by white supremacists.

One more reason to #DitchDairy. https://t.co/EcHYpUmBux

— PETA ❤️🦊 (@peta) October 19, 2018
Soon after they shared this, people were up in anger and made jokes on them. Check how Twitter reacted to PETA's claim.
Delete your account PETA
— Antwan V. Staley (@antwanstaley) October 24, 2018
— Dillon Higgins (@dhiggy_05) October 24, 2018
People made memes as well
— Jamie Nicholson (@JamieNicc) October 25, 2018
— Michael Connor (@hippiechicken12) October 23, 2018
— Vdwq | Colby (@vdwqyt) October 24, 2018
What is it that you're saying PETA?
Sometimes I put hershey's syrup in my WHITE milk. Does that make it OK since then, according to your logic, I'm identifying as black.... or a zebra... I'm not sure which... please help me figure it out.

— Byrne Berggren (@ByrneBerggren) October 24, 2018
Where do you get these ridiculous ideas? Have you guys been to India? Cows are everywhere and everyone drinks cows milk. And they have been for centuries. Nothing to do with white supremacy. If you want to be credible behave like a credible organization that genuinely cares.

— Jackson Raj Nadar (@jack_nadar) October 24, 2018
The backlash was strong and everyone dismissed their claims. From calling them idiots to asking them to entirely delete their account, PETA's message to ditch dairy was wrongly put.