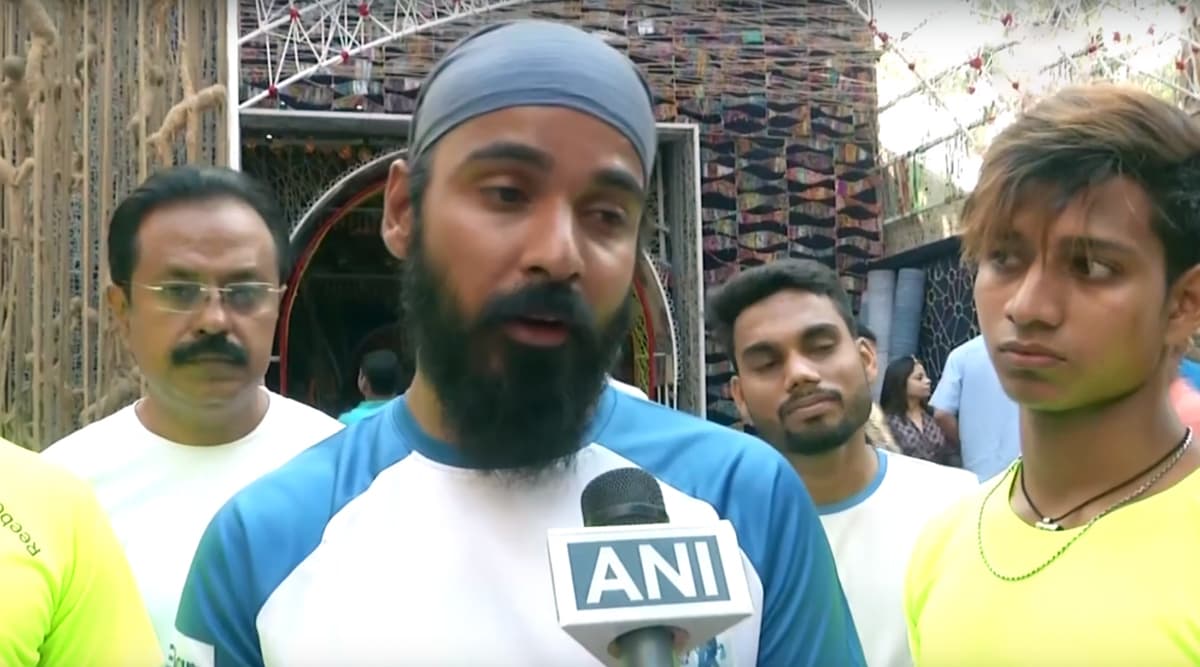 Kolkata, October 8: Days after Prime Minister Narendra Modi praised him in his monthly Mann ki Baat radio talk, Ripudaman Belvi is back at what he does the best -- plogging. Belvi, who has the distinction of being India's first plogger, began his latest run in Kolkata on Tuesday. Plogging is a portmanteau of "jogging" and "picking up litter." While running, ploggers typically carry a bag, which is used to collect the litter along the way. Plogging Event to Mark Gandhi Jayanti 2019 And Swachh Bharat Diwas Across India on October 2; Here's All About The Run And How You Can Participate.
Speaking to ANI, Ripu Daman said that, "We had decided to come here during Durga Puja, to clean pandals. Our run will culminate in Delhi on November 3. We don't want people to clean up, we want people to be so responsible that they stop littering. Let's not crib, we are also responsible for the litter."
Watch the Video in the Tweet Below
The interesting part about Ripu's "Run To Make India Litter Free" is that he will also be accompanied by the locals in this initiative. Ripu will run across 50 cities all over India and do Plogging to make the streets cleaner and spread the message of fit India and healthy India.
Even Prime Minister Narendra Modi in his last Mann ki Baat programme had urged the citizens of India to participate in a one of its kind two-kilometre race which was held on October 2, on the occasion of Gandhi Jayanti. The government held several two-kilometre-runs in order to promote plogging across India.