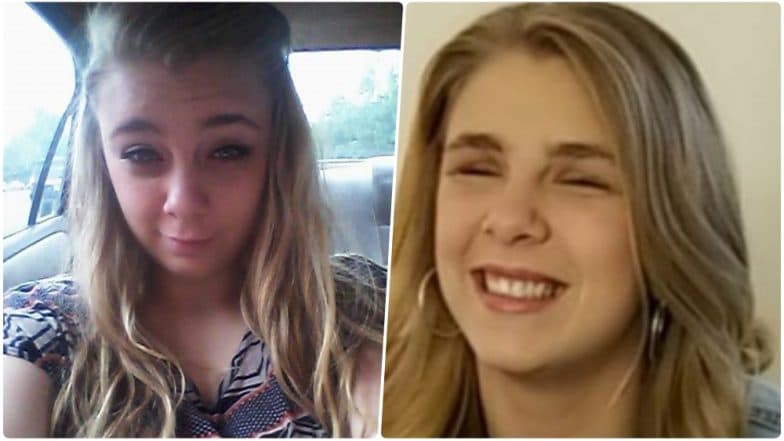 The news of South Carolina woman, Kaylee Muthart gouging her own eyes while in a meth-induced psychotic state, has shivered the globe in February. The 21-year-old and a mother ripped out her own eyeballs, squishing them in her hands while a shocked onlooker struggled to restrain her. Her journey has been arduous. At recent, Muthart spoke out about the horrific episode that left her blind and changed her life forever. She explained the entire scene and her afterlife embracing her blindness one year on. South Carolina Woman Who Ripped Her Eyes Out in Drug-Fuelled Frenzy Says it Took Losing Her Eyesight to Get on Right Path. 
Muthart had been awake for about 48 hours, inhaling and injecting a 'concoction of tainted methamphetamine.' The dangerous stimulant influences a person so much that it may lead them to commit a brutal act of self-harm like Muthart's. She told People, "The drugs take your fears and beliefs and amplify them. I thought I had to take my eyes out to survive and save the world." It has been almost a year now as the 21-year-old is learning to exercise in a world of darkness, switching her goals and figuring out who she can trust in her new life.
Her mother, Katy Tompkins was quoted in the same report as saying, "Mentally and physically Kaylee has come so far. We take one day at a time, but each of her days gets better. Her thoughts are very goal-oriented, and now she completely understands her path. Part of that path is to help people with her story." After the terrible event, Muthart spent weeks in a psychiatric facility. She even underwent surgery to ready her eye sockets for future prostheses. The 21-year-old completed a month-long inpatient drug-treatment program and recovered her addict. It was not that difficult for her to achieve it because, "the drugs took something from me, and when you get burned by the fire you learn not to go back."
Her mother also initiated a GoFundMe campaign urging people to donate for her daughter's recovery. Now with her family, her daily routine is mostly "homebody-type things at the moment," she says. For her phones, she uses a feature called VoiceOver to navigate her phone, watches videos through a narration track called audio description. She can make her coffee and also flip an egg in a pan. Muthart is learning to play the piano and was being selected to represent her and sing to her rehab group. Well, she has learnt a terrible lesson, and we hope she recovers soon.