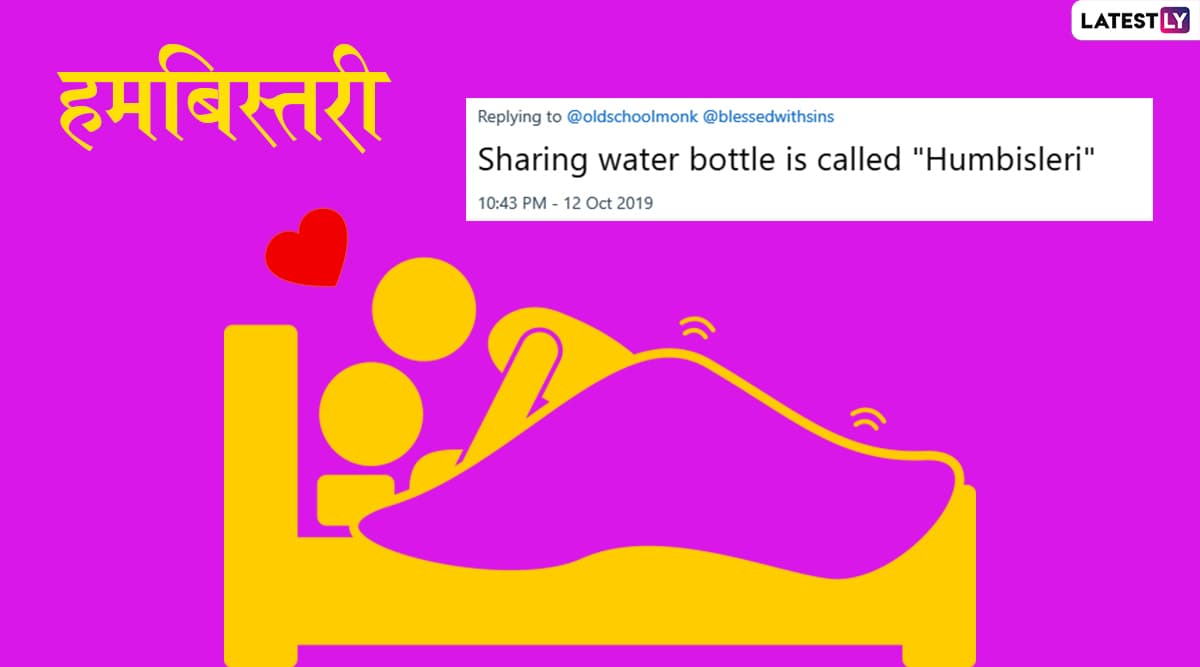 Urdu is a poetic language and that has been said enough. While most of the words have evolved and used regularly in Hindi, the essence that Urdu words add can never be replaced. There is a certain aura that the traditional Urdu words have and those who love languages will vouch in its beauty. But now, the Urdu word for sex has got the internet cracking up. A Twitter user named @oldschoolmonk revealed the Urdu word for sex. The word is Hum Bisatri, which means, "The act of coupling or joining; union." It is used to describe coming together of male and female in the act of sexual union. And now netizens are united in giving their own funny interpretations to this word.
In Urdu, there is a prayer that is said before having sexual intercourse. It is called as Humbisatri ki dua. Some netizens shared a picture of the same in the thread. But what's funnier is the reactions that some of the people have. If you have been using Twitter for long, you'd know that pun games always work. The tweet is now going viral with people giving their own twist to the word. This Fun Tweet on Microsoft Acquiring WeWork Has Inspired Some 'Excel'lent Puns.
Check The Viral Tweet Here:
Sex in Urdu is called हमबिस्तरी 😂

Such a poetic language.

— चाचा lame मौंक (@oldschoolmonk) October 13, 2019
*Spits Water*
Sharing water bottle is called "Humbisleri"

— TweetZaade active since 2012 (@TweetZaade) October 13, 2019
Civil Engineers Unite
When a civil engineering couple does sex its called हममिस्तरी 😂

— King-जूलियन (@King_julion) October 13, 2019
Here's The Dua
— Rohit Vertex Goswami 🇮🇳🚩 (@rohit_vertex) October 13, 2019
What if it Goes Beyond The Bed?
Par agar bistar pe na kare to???

— 🇮🇳Dr BeasT (@dibyajitd) October 13, 2019
Or is it Because You Hum?
Or it's abut humming in Bistar ??

— Vaibhav Manik (@manik_vaibhav) October 13, 2019
This fun tweet has got close to a thousand likes and over 150 people have retweeted it. The responses continue to get funnier. Were you aware of this Urdu word? It sure does sound poetic and far from erotic.